Not to brag or anything, but we have a pretty fire Instagram page.   And it's all thanks to you guys! With your help, we get to show off amazing people from around the world and which styles they gravitate towards.

In preparation for winter, we asked our IG girls which cases they currently love. Check out four case recommendations below from the Casely fam around the world! You just might find something you'd like to add to your winter wardrobe.
There's no doubt in our minds that the Casely community is talented. This year for Halloween, we asked you to send in your best makeup looks inspired by our phone cases. You guys did not disappoint! 💄
This picture is one of our favorites. We love everything about it, from the makeup to the hair, and especially the case. 
Though the Holographic Metallic Stained Glass Marble Case inspired a Halloween look, it's also great for winter. The blues and purples are the perfect cool tones for the season. 💙💜
Don't worry; you don't always have to do your makeup this cool to rock this case.
Speaking of cool tones, check out our Light Blue Battery-Powered Charging Case. The color will go great with your wintery outfits. It will also make the perfect accent in snowy pictures. ❄️
What makes this accessory even better? It's from our Power 2.0 collection! Its on-the-go charging capabilities help prevent your phone from dying on you during the middle of the day. With this accessory, your busy schedule will go uninterrupted.
When we think of winter foot apparel, our mind usually goes to boots. Maybe even slippers. But what about high tops? 👟
Hear us out. They might not be good for thick snow, but high tops are actually the perfect winter shoe.
The flat bottoms make them perfect for when it starts to get slippery out. They are stylish and trendy. And, they are great if you want to have a sporty look year-round.
Pay homage to these classic sneakers with our If The Shoe Fits design. It features a white-speckled blue background with fun-colored shoes on top. The design is a little quirky and super aesthetically pleasing. It'll leave you wondering why you didn't think of high tops during winter sooner!
During winter, lots of people break out their faux furs. It's super fashionable and a great way to keep warm.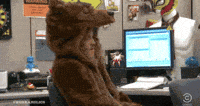 Our Into the Wild case won't give you much warmth, but it will amp up your style. Grab one today and match it to your favorite faux furs! 🐆
Ready to Feel the Fire of our Instagram Models?
As you can see, our Casely girls are setting the bar high this winter. You, too, can join in on the fun. Snag one of these cases today or browse our site for more options!
---
LATEST ARTICLES
About National Alliance on Mental Health - May's #EveryCaseCounts Charity Partner
Posted on
At Casely, we want to give back to the community in any way we can. That's why, every month, we select a new charity partner for our #EveryCaseCounts initiative. For...
5 Unique Ways to Pay Tribute to the Mothers in Our Life This Year
Posted on
You don't have to spend a lot of money to make someone feel appreciated. You can show your gratitude in various ways, no matter your budget. And who better to...
Skip the Flowers for Mother's Day - 6 Floral Phone Cases Mom Will Love
Posted on
Every year, people across the nation rush to buy bouquets to show appreciation. And while the gesture is beautiful, the flowers won't last more than a couple of weeks. This...