This Year's 5 Hottest Trends... For Your Phone
2018 (thus far) has been a great year for the girly-girls among us. The biggest trends this year have largely been feminine, pink, and sparkly – a throwback to the 00s when diamantes, acrylic nails and lip gloss reigned. These looks are a winner for those of us who still love to channel our inner Paris Hilton, undisputed queen of the Noughties era; like the millionaire heiresses we should be.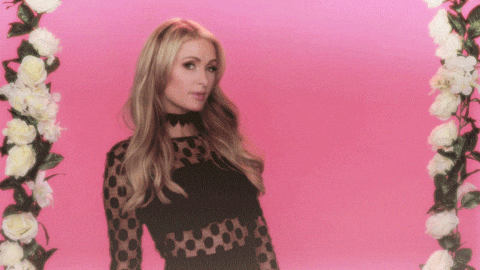 Whether you're living head-to-toe for 2018's Mean Girls-come-Clueless trends or are just looking for a pop of color for your usually-understated attire, Casely has got the perfect accessory for you.
Read below to match your favorite 2018 trend to your next phone case.
1. Floral
Trendsetters usually shy away from florals during summer months – as they can seem a bit cliché – but this year, classic and bright flower patterns were embraced back to the catwalks with open arms, ending up as everyone's favorite print.
Here at Casely there was no exception. Our range contains a floral case to suit any style. Get the Yellow Flower Power, Bright Retro Floral (perfect for fall) or the Cute Rose Gold Floral Mandala designs right here on our site!
2. Rose Gold
Rose gold is the beautiful metallic shade that has totally taken over the fashion, interior and jewelry industries – even Apple got on-board, releasing all their new iPhone styles in a rose gold colorway choice. Technically, this is not a new trend; it started sometime last year and hasn't let up since. But, we're definitely not sick of it yet, and we know you're not either – it's way too pretty.
We've incorporated rose gold into plenty of our designs due to its wild popularity and for the fact that it's an Instagrammer's dream. Rake in the likes on your mirror pics with the gorgeous Blue Teal & Rose Gold Case and Flaked Clear Case designs; or check yourself out on the go with our 3-in-1 Mirror + Wallet Flip Case.
3. Holographic
Been loving the mermaid aesthetic? Live for anything shiny? Can't go out without wearing SOMETHING glittery? Us too huns, we got you.
Check out Casely's range of iridescent, holographic styles, sure to brighten up your phone and get a million compliments. Our Iridescent Mermaid Holo Case and mirror-shine Holo Chrome Croc Case would look amazing in your phone accessory collection.
4. Tropical
For anyone not interested in ultra-feminine florals, the tropical trend is something you can get on board with. Taking inspo from paradise islands, exotic animals and fun fruit prints, show off your playful side with a nod to the tropical trend.
Feel like you're on permanent vacay with the Tropical Blue Palm Leaves Case.
5. Marble
Last but absolutely not least, and one of our absolute favorite prints here at Casely, is the chic and expensive-looking marble trend. Like rose gold, marble designs are enjoying a moment in interior deco trends as well as fashion – and, as a happy coincidence, they look GREAT together.
You'll find a whole bunch of marble phone cases by Casely, but here are three of our top picks: the Pink Marble Holo; the Beautiful White and Pink Marble; and the art-deco style Geo White and Gold Marble Case.
Shop all of our pretty cases now – and discover dozens of other prints, from sunflowers and stars to avocados!