Summer is right around the corner, making it the perfect time to prepare your wardrobe. We think you'll enjoy these trending looks with styles so cool your fit could totally go viral. 
Check out these five fashion trends to kick off the summer in style.
1. 🩱Matching Bathing Suit Coverups 🩱
We know where to find you this summer if you live near a beach. Even if you don't, there's sure to be a nearby pool where you can soak up the sun. 
You won't have to worry about finding the right coverup for your bikini this summer. Designers are taking the guesswork out of matching bathing suit coverups by creating them.
It means you can purchase your swimsuit as a complete set. Get your bikini and match it with a complementary coverup, whether it's an embroidered skirt, strappy jumpsuit, or a sheer mesh kimono. 
Goes Great with This Case — Waves & Rays | Sunshine

2. Baggy Jeans 👖👖👖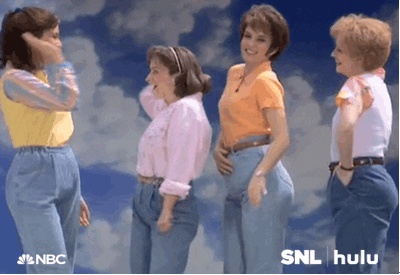 Fashion trends come and go. And many times, they come back! 
Remember when baggy jeans were popular in the 90s? Well, this trend is back in full force with oversized denim. Rumour has it, the baggier the jeans, the better! 
Dress up your favorite pair of baggy jeans with a going-out top. Or, if you're just looking for something comfortable to run around town in, throw on a casual crop top.
Goes Great with This Case — Blue & Navy Color Block on Navy
3. 🟥🟧🟨Bright Colors 🟩🟦🟪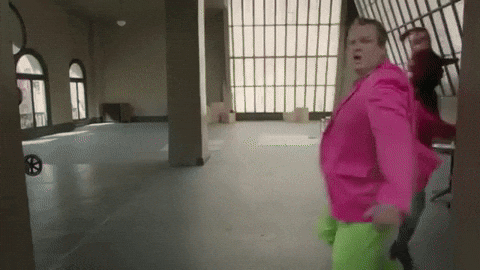 Summer 2022 is welcoming an explosion of all things bright from head to toe. You can wear the same hue from top to bottom or mix and match vibrant colors.
If you're not used to this trend but want to work your way up to it, start with a bold pair of heels or a vibrant bag. Pair this with an outfit you're comfortable in and used to wearing. 
Then, as you gain more confidence, consider brightening up your outfit even more with a fuchsia pink boxy suit or an apple green sundress. The only rule to this trend is: go big or go home!
Goes Great with This Case — Cute Rainbow Marble Case
4. Cutouts ✂️💃💄
Have a slit in your dress? Is your shirt exposing part of your belly? We're here for it! 
Cutouts can pop up anywhere in your outfit. You see these slits in different shapes, sizes, and patterns. We promise there's a style for anyone interested in trying out this summer trend.
Some have even taken it upon themselves to create their own cutouts. The DIY option is ideal for anyone up for a challenge with some clothing they wouldn't mind subjecting to creative experimentation. 
Goes Great with This Case — Geo White & Gold Marble Case
5. Statement Trouser Suits 🕴🏾👩‍💼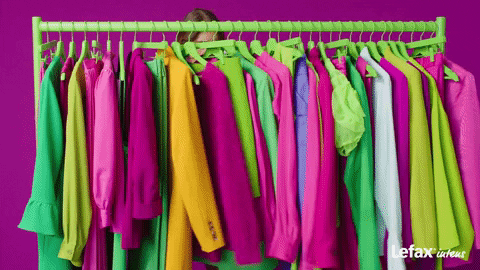 You've probably seen someone rocking a trouser suit and wished you had what it took to wear something like that. Well, you do! 
Oversized '80s workwear inspires the trouser suit look. This summer, we're kicking it up a notch by wearing trouser suits in eye-catching colors like metallic purples, sky blue, or bright orange colors.
Whether you're a fan of Michael Kors, Christian Siriano, or Stella McCartney, all the designer brands are jumping on this trend, giving you plenty to choose from to round out your wardrobe.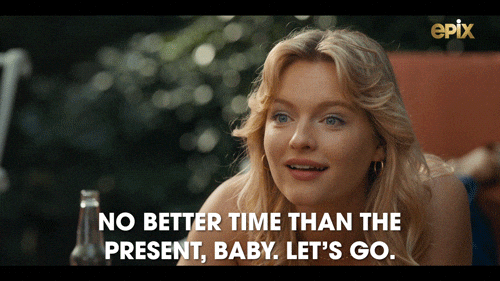 Goes Great with This Case — White & Black Lined Case
Find Your Fit
What are you waiting for? Stock up your summer wardrobe with these five fashion trends. 
---
LATEST ARTICLES
8 Best iPhone 12 Pro Max Protective Cases in 2023 Reviewed
Posted on
With every iPhone upgrade, Apple offers new, innovative features and solutions that make life as an iPhone user simpler and more fun. The iPhone 12 Pro Max is no exception....
It's National Hot Chocolate Day! Here are Three Recipes to Take Your Hot Cocoa to the Next Level
Posted on
National hot choccy day is upon us. What a great end to the year as we celebrate on January 31st! Chocolate lovers around the world rejoice.  Our creative thinkers here...
8 Best iPhone 13 Pro Max Cases in 2023 Reviewed
Posted on
The iPhone 13 Pro Max is the ultimate in camera technology, smartphone chip speed, durability, and battery life. With it, you are unstoppable!!! That is until you drop it. This...