You've got to admit it—we live on a pretty great planet.
For one, it has the perfect conditions for life. There's no other place in the universe where humans can live. At least, as far as we know.
Aside from being survivable, Earth is just plain beautiful. The diverse plants, animals, and other aspects of nature are really what make Earth great.
In recent years, activists have voiced their concerns about Earth's well-being. They fear that humans are being reckless and causing climate change.
Even if you're not a treehugger, you should be concerned with our planet's health. If we use up its resources, we're all SOL!
This year, World Earth Day is on Wednesday, April 22nd. Celebrate with us by grabbing one of our beautiful green and blue cases!
Oceans aren't just there for our fun beach days; they are a crucial part of Earth's well-being.
Home to lots of wildlife, they are also largely responsible for our climate and the air we breathe. If we didn't have our oceans, Earth would be a very different place.
Protecting our oceans is crucial. If these reasons are not enough, consider this: a majority of our oceans are unexplored. Who knows what we'll discover if we allow them to stick around for a while.
Our Classic Blue Marble Case perfectly captures the ocean's beautiful and mysterious nature. Grab yours today!
Overfishing? Pollution? Runoff? Littering? We don't know them.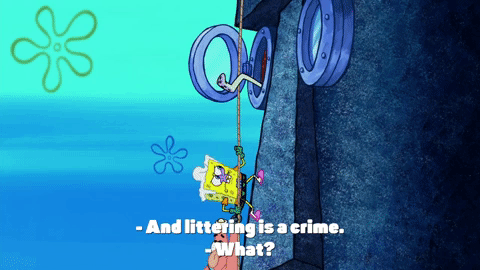 Everyone wants our beaches to always look as beautiful as our Here Comes the Sun design. We all wish we could find an ocean that is THIS blue!
The ocean sure is pretty, but let's not forget about the mainland!
We will start you off with our Leaf Me Alone case. It is by far one of our favorite green designs. 
The pattern is super realistic and a great representation of nature. And, you can use it to tell climate change deniers to "leaf" the planet alone.
Looking for something a little more understated? Opt for the Jade Green Flower My World design!
The white petals subtly pop against the soft green background. This option is perfect if you're looking for something fun and playful. It's cute while still allow you to feel proud of your Earth.
This last design is one that you just can't go wrong with it. The pattern manages to look super cute while giving the middle finger to air pollution.
Plus, the design will remind you to look up every once in a while. Dress your phone in this dreamy case today!
These are just a few of our beautiful Earth-themed cases. In honor of World Earth Day, go green (or blue) and order yours today!
---
LATEST ARTICLES
About the ASPCA - July's #EveryCaseCounts Charity Partner
Posted on
At Casely, protecting your cherished possessions is part of our calling, which is why we build durable (and adorable) phone cases. But your phone isn't the only thing we believe...
8 Best iPhone 12 Pro Max Protective Cases in 2022 Reviewed
Posted on
With every iPhone upgrade, Apple offers new, innovative features and solutions that make life as an iPhone user simpler and more fun. The iPhone 12 Pro Max is no exception....
8 Best iPhone 13 Pro Max Magsafe Case in 2022 Reviewed
Posted on
The next most important thing to your iPhone is the case. A stylish case says as much about you as your phone choice, probably more.  Your case frames your phone...