Got the New iPhone SE (2020)? Here's Our Top 5 Case Picks for the Latest iPhone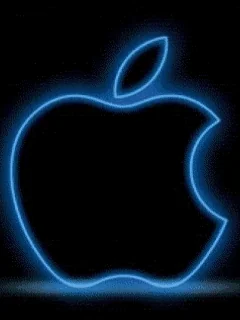 If you've gotten your hands on the new iPhone SE, you should make sure to give it the protection it deserves! You don't want to risk damaging it due to accidental fumbles and drops, so get yourself a cute Casely case before it's too late!
Check out our top 5 case picks for the latest iPhone.
Looking to leave an impression in your city? Friends and strangers alike will stop to compliment this beautiful Paint The Town Colorblock Case! It features four bold blocks of teal, orange, pink, and purple. All of the blocks are separated by a thin white line so they clearly stand out from one another.
This accessory is perfect for an enthusiastic artist or anyone who is looking to add some bold pops of color to their everyday look!
After diligently saving up for the latest and greatest iPhone, you finally have it in your hand! Even though it's the most recent version, you may feel like it's still missing something.
Luckily, the stars have aligned to bring you this Stars Align Blue & White Stars Case! It has bold blue stars positioned against a solid white background.
This accessory will allow you to show off your patriotism and protect your phone at once! It will complement any summer outfit perfectly, whether that be jean shorts and a tee, a cute romper, or a sundress.
3) Iridescent Mermaid Holo Case
Are you still in awe of all that the new iPhone offers? Its slim look and feel? Its superior camera quality? Its crystal clear screen display?
Embrace your feelings of amazement with the Iridescent Mermaid Holo Case! This accessory celebrates the new SE with a magical and fantastical look. It combines shades of orange, yellow, blue, purple, and green into a mesmerizing color scheme, and it has a beautiful shimmery finish to top it off.
Even though you have the newest iPhone, you don't necessarily have to opt for a modern, trendy case. Stick to a more conventional look with this Blooming Red Rose Case!
It features seven roses in various blooming stages that lay against a solid black background. This accessory's design is truly timeless and will earn compliments every time you are out and about.
While it emits a more traditional vibe, it is far from boring. The roses are painted in a realistic style and their pale red color and the dark background make for a very compelling contrast.
If you are on the hunt for a more trendy product, this Cute Rose Gold Floral Mandala Clear Case will be the perfect fit! Displaying an intricate design of flowers and leaves, this accessory will match any outfit and jewelry you want to wear. It'll let you show off your new phone on any ordinary day, and it makes for a perfect accessory to don on a night out!
Cherish your new iPhone by keeping it safe with one of these 5 cute and protective cases!