April 20-May 20 marks Taurus season, and with 2021 being the Chinese horoscope's Year of the Ox, it's set to be a match made… on a farm.
Taurus is Latin for "bull", and if you know a Taurean (or are one) you'll know they're patient, dependable, and loyal. Show your most reliable friend some love on their birthday this year with our top Taurus gift picks…
So, what's 2021's Taurus season bringing us? Read your horoscope below to find out!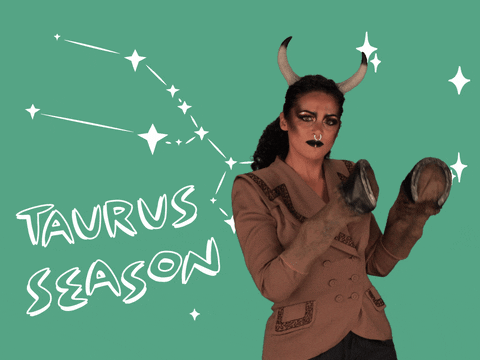 Taurus Szn Horoscopes
Aries ♈ March 21–April 19
Mercury enters Aries in April, bringing you opportunities to gain new perspectives and ideas. Even better, if you work in tech or are trying to break into the industry, now's the time for you to send that job application or pitch that project you've been working on.
Taurus ♉ April 20–May 20
Now is your time to shine! Taurus season is ripe for you to kick off a new business or venture. If you're employed, your increased motivation will bring in new custom and earn you serious brownie points. Got any birthday money? Save it - your financial health needs a boost.
Gemini ♊ May 21–June 20
Mercury's retrograde in May means you should be looking after your health - eat well, get enough sleep, and practice your self-care. From May 13, Jupiter shines a light on your social status - it's your time to enter the spotlight and make yourself known!
Cancer ♋ June 21–July 22
The Total Lunar Eclipse in Sagittarius in May brings a new start for Cancer. You'll feel refreshed and energized to review your schedules, health, and lifestyle habits. Get honest with yourself, assess what's working and what's not, and change things up.
Leo ♌ July 23–August 22
Taurus season brings a focus on love for Leo. Beware of attention from your ex and turn your focus to getting to know new people. Mid-May, Jupiter enters your 8th House of Transformation in Pisces - this will help you understand your dating style and which bad habits you need to ditch.
Virgo ♍ August 23–September 22
Take your relationships up a notch this season: is there a friend you need to get back in touch with, or someone you're ready to make it official with? Now's the time to do so - you're likely to get a positive outcome.
Libra ♎ September 23–October 22
Relationships are also a focal point for Libra this Taurus season. Your loved ones are key to your health and happiness, so now is a good time to resolve any issues with commitment or trust you've been having with your nearest and dearest.
Scorpio ♏ October 23–November 22
Found yourself doing some social media stalking lately? Stop - you're only fuelling your insecurities. Instead, talk out your worries or feelings of jealousy with the relevant people. Look for healthy ways to fulfill your needs and wants.
Sagittarius ♐ November 23–December 21
Focus on your health and healing this Taurus season. Maybe you've been meaning to start going to therapy or dust off your running shoes: think of ways to engage in a healthy dose of self-care in May to get yourself feeling 100% you again.
Capricorn ♑ December 22–January 19
Take a risk this month - volunteer to handle a big project at work, apply for something new, or put your prices up. Work on boosting your self-confidence. Know your worth, believe in yourself, and good things will come!
Aquarius ♒ January 20–February 18
Your 1st House of Self is visited by Jupiter for much of 2021, bringing plenty of positivity in May. You may notice changes to your friendship circle which will upset you at the time, but you'll soon see it's for the best. This comes as a result of your learning to impose healthy boundaries.
Pisces ♓ February 19–March 20
More opportunities are beginning to come your way, but make sure to analyze them critically. Only accept those that resonate with you. You're feeling more motivated this season, but remember that not all offers will serve you well.
---
LATEST ARTICLES
Move Over, Pumpkin Pie! 5 Better Thanksgiving Desserts for Your Table This Year
Posted on
Autumn is all pumpkin this and pumpkin that—it's everywhere you go. Now don't get us wrong, we have nothing against pumpkins. Pumpkin pie is one of the great pie flavors....
How to Clean a Plastic Phone Case
Posted on
Although plastic phone cases are relatively low maintenance, they can be difficult to clean correctly. Unlike other materials, such as leather, plastic is susceptible to wear, discoloration, and warping. Following...
3 Fall Aesthetics in 2022 and Cases to Match
Posted on
Fall is all about going back to school and the seasons changing—which means your style has to keep up. We'll see a wide range of aesthetic trends emerging through fall...