Find a Phone Case Based on Your Favorite Celeb's Fall Style
Look, we all can't afford a Burberry trench coat or a Prada ball gown like our favorite celebs. But that doesn't mean we don't appreciate style. Fortunately, there's a much more affordable way to match what the stars are wearing this fall and that's by picking out a Casely phone case! That way you can carry a little bit of fab with you wherever you go.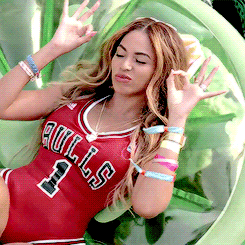 ---
Beyoncé
The undeniable goddess of the music industry has spoken – and this autumn is the season of glitter. During her On the Run tour, Beyoncé has been sporting STUNNING body suits in metallic blues, silvers, golds, and pinks, leaving everyone in the crowd (and the rest of the world) utterly #shook.
It's always hard to predict what Beyoncé's next move will be, but the tone for this fall is clear so far. If you want to turn heads like Queen Bey, consider the Stylish Holo Chrome Croc Case, which is just as glittery as Beyoncé herself. Plus, the iridescence will match any shade she (or you!) chooses to don next.
---
Kim Kardashian West
Kim is all about the hyper luxurious neutrals and nudes, like pink, beige, and brown. Lately, she's really been indulging in velvety, silky textures and bright pinks, so the Rose Gold Mirror + Wallet Flip Case is ab-so-lute-ly ideal for those who want to match her gorgeous sense of style. It's bougé without being too flashy, y'know? Plus, the built-in mirror lets you touch up your makeup at any time – which is so very much in the spirit of Kim K.
---
Carly Rae Jepsen

Carly's ever-eclectic, dynamic style is always down-to-earth and either a mix of 80s pop glam or comfortable boho flow. This season, she's been rocking lots of whites with fringe, sometimes with bright pops of color here and there. Honestly, all her looks are just fun and breezy! The Rainbow Stripes Color Block Case is just that – a clean white background with simple, happy accents. Truly appropriate for the queen of fall (and really, if we're being honest, the queen of style).
---
Rihanna
With her Fenty beauty collection running strong, Rihanna's style has been mainly based around a palette of browns, mauves, pinks, yellows – all earth or jewel tones. Rihanna's confident style has never faltered, even though she constantly takes risks and does what no one else is brave enough to do.
Her new holiday collection adds a little sparkle and a little coolness to the line, making the Purple Rain Marble iPhone Case the perfect match for her upcoming fall style. For certain, this is Riri's world and we're all just living in it – but would you really have it any other way?
---
Lady Gaga
This fall, she's really been embracing the combo of cool pastels, sparkly, glittery fabrics, and gemstone-studded gowns. Just last month, she permanently changed all our lives after she posted a pic on Insta of her wearing a flowy, effervescent Iris van Herpen gown. If you agree it was the embodiment of radiance, then you're guaranteed to go gaga over the Blue and Gold Marble Case. It's everything Gaga has worn this fall, all in one little phone case.