5 Tips for Taking Amazing Pics with Your Phone
Before the time of modern smartphones, taking a quality photo could be a seriously labor-intensive process. You'd need a fancy camera along with an expensive editing suite for your desktop computer.
With the advancements in cell phone camera technology, who needs a crazy expensive camera? You can get all of the photography and editing that you need to do right on your smartphone. The future is here, baby!
Here are a few tips for taking the perfect pics with just your phone: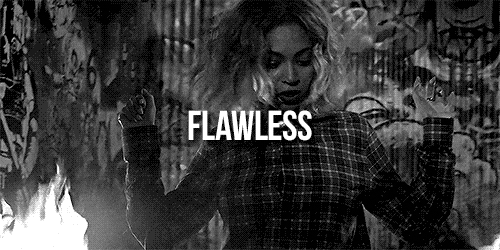 1. Prep Your Phone Accordingly
Before you concern yourself about the technique of phone photography, you need to make sure you're all set up for the day of shooting. Use a microfiber cloth to wipe the lens of your phone – don't just use your jean pants, the rough material could scrape the delicate lens.
When you commit to a full day of photography, you also need to consider your phone's battery life. Casely's Power cases are guaranteed to keep your phone battery life when you're out and about taking photos and editing pics on the go! Try our Heart Throb Endless Hearts Clear Case for an extra power boost today.
2. Move Closer
You may have noticed already that when you zoom in with your iPhone's digital camera zoom, you lose a lot of important detail in your subject. Instead of zooming in, try physically moving closer by a few steps and see how that photo looks instead. It'll make a big difference in quality, pinky swear.
Our Rainbow Stripes Color Block Case is reminiscent of a traditional polaroid camera aesthetic with the simple yet stylish retro color blocking.
 3. Balance Your Shot with Gridlines
The future is here. Your smartphone can superimpose a grid onto your screen with the touch of a finger. This grid is there to help you with the rule of thirds, which is a composition principle for photography. This rule states that a photo should be broken down into thirds vertically and horizontally, giving you nine parts.
Utilize this theory to your advantage by placing your subject along the grid lines or at grid line intersections. This will help your photo be more level, balanced, and more visually appealing to viewers.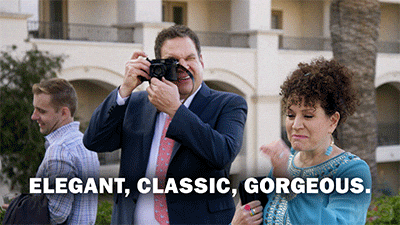 4. Get Creative with Your Angles
Some of the most memorable pictures were taken from odd angles. Embracing an unnatural angle for your photography can give you a glimpse into a new perspective, and it is an enjoyable and creative method for spicing up your portfolio.
The Casely I'd Pick You Red Strawberry Case is the perfect spunky case for a spunky photo sesh.
5. Drop the Flash
If you want to take a good quality picture, forget about using your phone's flash. Smartphones use a small LED light placed super close to the lens, which couples to make blurry photos and weirdly lit subjects (and don't forget the red devil eyes).
The only flash you should have is the flashy phone case, like this Cute Rainbow Marble Case.