We all have our go-to coffee orders.

The one that, when you stumble into your campus Starbucks at 8.30am or the one on your route to work, you mumble to the barista, half-asleep and craving that quick caffeine hit. Even when your mind has yet to awaken, this is the one it thinks of.

As such, here at Casely, we think there are key aspects of your personal Starbucks order that can provide other insights into your personality and style – namely, which Casely phone case should you have!

Yup, we reckon we can guess your perfect phone case style by breaking down your Starbucks order. It's a very scientific process.
So, find your go-to Starbucks order from this list and check out with case you need to get!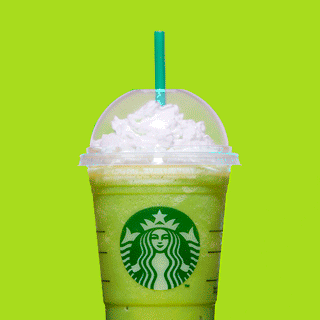 The Pumpkin Spice Latte
Obviously, we have to start with the most infamous Starbucks order there is.
The reigning monarch of sugary frothy coffee.
The fall-season favorite that no self-respecting early-twenties woman can refuse (myself included).
I am, of course, talking about the Pumpkin Spice Latte.
For those who have to get their seasonal fix of the PSL as soon as it hits stores, we've got some Casely treats for you! Check out these autumnal prints that perfectly reflect your favorite time of year. These iPhone cases are just the accessory you need for those chilly walks, wrapped up in a comfy scarf and sipping a hot, creamy Pumpkin Spice. Bliss!
The Iced Caramel Macchiato
Nope, it doesn't matter what temperature it is outside – you never drink hot coffee.
Starbucks' vanilla-infused iced caramel macchiato is just the thing to perk you up when you're trying to get through a mammoth study session for your finals tomorrow. After all, you never splash someone with HOT water to wake them up, do you?
All year round, the sweetness and refreshment of an ice-cold macchiato (with extra caramel drizzle, please) is what drives you through any day.
The iced caramel macchiato lover obviously needs accessories as sweet as they are. We think the three Casely cases below show exactly that. Which one's your favorite?
The Double-Shot Caffè Americano, Black
Mysterious and intriguing? European? Or just really tired?
Who knows, but based on this coffee order, you like to keep your cards close to your chest, and keep things plain and simple.
Even though you ingest loads of caffeine, you're quite reserved. You're open and honest, but only seem to speak when you have something important and profound to say. It's deep, man.
For the closed-book types among us, the iPhone cases below will give everyone a brief glimpse into your personality. Under that tough exterior, there's lots of hidden surprises you have to offer. Casely's wallet and mirror cases help you keep everything you need together, while iridescent styles showcase your multi-tonal persona.
The Matcha Green Tea Soy Milk Latte
You start your day with some light yoga.
You get your groceries from the local outdoor market.
You stopped eating dairy products – your body is a temple.
For this reason, matcha tea and soya milk are your detoxifying dream-team combo when you need a healthy caffeine hit. When you're not drinking green tea, you're making spinach and apple smoothies or making sure you're fully hydrated with lots of H2O.
You mean business, and know what you want out of life. You're sporty, sociable and always looking for ways to better yourself. We think you'll love our cute earth and ocean inspired iPhone cases because of your love of nature, and our cute pineapple case showing off your health-conscious lifestyle!
Shop for a iPhone Case with Personality
Your Starbucks order can say a lot about your personality, and so can your phone case. Shop for cute, stylish, and protective phone cases that show the world who you are on GetCasely.com!