There are always those questions you can ask someone to find out
a lot
about them, like who their favorite Disney princess is. Cause let's be real, certain Disney princess opinions are way cooler than others.
Be honest with yourself, have you ever heard someone say their favorite princess is Merida? I sure haven't. No shade to any Merida fans though, because my favorite princess is Pocahontas so I'm in the same boat as you!
Anyway, I'm sure we can all agree that at least a sliver of our identity is tied to our favorite Disney princess. So now you get to see if your style truly matches theirs. We've picked out a Casely case to match each princess so that you can compare. Who knows, based on which of these case designs you like best a new favorite princess might come and sweep you off your feet!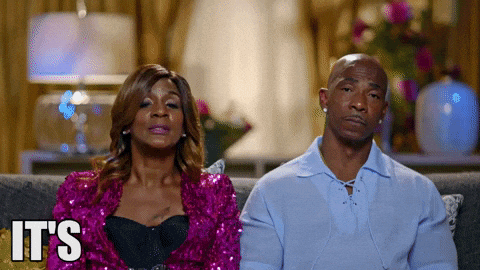 Cinderella
If you choose Cinderella, you must love the classics. Cinderella is a princess who's timeless and truly a sweetheart. She's simple, yet regal, so we thought that the All That Glitter Gold Crystal Case was the perfect fit—pun intended.
Ariel
If Ariel's your girl, you have a shimmering and bubbly personality that's full of drive. Ariel is a lively yet stubborn mermaid whose personality shines almost as brightly as her scales. The Iridescent Mermaid Holo Case screams Ariel—for obvious reasons.
Belle
If you chose Belle, you're probably a deep thinker, a dreamer, and a little bit of a rebel deep down. Belle is strong-willed, intelligent, and cares deeply about those she loves. Belle's personality and aesthetic really matches the simple yet sophisticated and beautiful Yellow Flower Power Floral Case.
Pocahontas
If Pocahontas is your favorite (good choice!), you are the type of person who always stands up for what they believe in. Pocahontas is known for her love of nature, spirituality, and strong sense of duty to do what's right. Her iconic song Colors of the Wind uses color in a beautiful way that's similar to the Rainbow Marble Swirl Case.
Mulan
If you chose Mulan, you feel a great sense of duty—that could be towards your family, friends, or even your country. Mulan is loved for her loyalty, bravery, and sweet nature. We think the Geo Rose Gold Marble Case perfectly represents how the light, sweet, feminine side of Mulan works together with the dark, warrior side.
Rapunzel
If you chose Rapunzel, you most likely love to sing, dance, and do anything fun. Fans of Rapunzel admire her childlike wonder and enthusiasm. The Bright Yellow Sunflowers Case is a great representation of Rapunzel's bright and fresh personality.
Moana
Moana is a Pacific Islander, and the ocean is vital in her life. She also goes on a daunting adventure sailing the seas. We think the Beautiful Teal Blue Seaglass Case is a reminder of how she sees herself in the water.
Did We Get it Right?
So what did you think of our choices? Let us know! All of these phone cases are available at GetCasely.com so you can match phone cases with your fave Disney princess. 
---
LATEST ARTICLES
4 Things to Put on Your Vision Board for 2022 💭💭💭
Posted on
Your vision board is a way for you to plan for the future of your dreams. 2022 can be anything you want, so dream big, go bold, and hold nothing...
About The American Foundation for Suicide Prevention - January's #EveryCaseCounts Charity Partner
Posted on
Here at Casely, we're serious about making the best phone cases out there, but did you know we are also serious about changing the world?  Yep — every month, we...
Get a Fresh Start in 2022 - How to Clean a Clear Phone Case
Posted on
Clear phone cases are awesome — especially if you chose your phone because of its original coloring. Seafoam green, metallic gold, space gray, there's plenty of options out there. Why...