What Casely Case Should You Get Based On Your Favorite Emoji?
If you've ever doubted that there's a Casely case for everything, then doubt no longer! For this very special post, we've matched up one of our finely crafted cases with a popular emoji. A little esoteric, we know, but our design team works hard to create these beautifully unique smartphone cases that have a place in every situation. This blog post is here to prove it!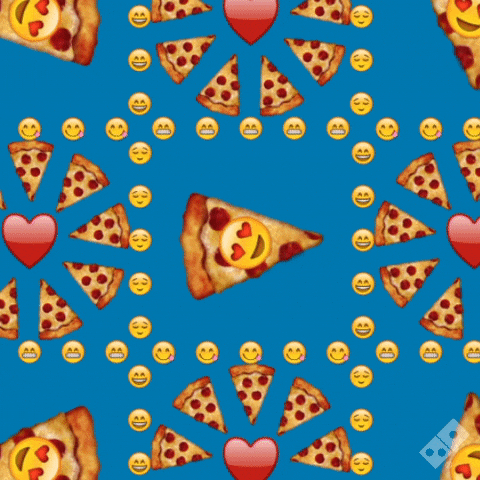 🍕 + Pizza and Lips Clear Case
Pepperoni or plain cheese? Meat lovers or vegan with a cauliflower crust? Whichever kind of pizza you like to chow down on, we support you wholeheartedly! Don't be constrained to a single emoji any longer – our Pizza and Lips Clear Case is here to help you announce your 'za love to the world.
The simple red heart emoji is a classic – and so is our I Heart Tie Dye Case! That time-honored heart shape is versatile, whether your texting your grandma or your beau. Likewise, this case goes great with any outfit in any occasion for all you love-lovers out there. Peace! ✌️
If this is your favorite emoji, you're either an aspiring astronomer hoping to find life on other planets... or you're just a huge fan of the The X-Files. (Or you're actually an alien yourself!) Regardless, the stellar pattern on this Out of this World Astronaut Case is sure to delight your enthusiasm for all things galactic and space-y.
If you use this cheery sunflower a lot, you're probably as equally bright and cheery in real life! If that's the case (ha!) and you want to bring even more glorious sunshine-y goodness into your life, check out our Bright Yellow Sunflower Case. It's the next best thing to carrying around actual sunflowers all the time!
Is a single red rose anything other than demurely romantic? With velvety petals dyed a deep crimson, the rose emoji is an effective way to encapsulate your sense of burning passion into a single emoji. The Blooming Red Rose Club Case, which our Casely subscription members are already intimately familiar with, helps you capture that same alluring mystique in your day-to-day life... without the thorns, of course.
🍩 + Holographic Donut Clear Case
There's not a single person in the world who can say no to a donut, tbh. We bet this emoji is your fave because you're always the one in the group chat to suggest getting a box of those chocolate glazed bad boys, whatever the occasion. Our Holographic Donut Clear Case will help you keep your cravings in check until you can take that first jelly-filled bite of bliss.
Who else got the latest iOS update and immediately found their new fave emoji? This rootin', tootin' guy is just a regular smiley with a cowboy hat, but that hat just changes everything. It's like discovering a new emotion. Anyways, this town is big enough for the two of us – 'us' being our ten-gallon pixel friend and this cute Cactus Patterned Clear Case. Yeehaw!