Want Pink Hair? Here's How to Get 2021's Pastel Hair Trend
💕 Pink hair is here to stay! 💕
We are already halfway through 2021 and the powers that be have declared this the summer of pastel pink! Celebs including Demi Lovato, Lana Condor and Lady Gaga (to name just a few) have all been seen rocking pink tresses this year.
There are few things to be aware of before you jump into dying your hair!
Prep Your Hair
Pastel hair has the benefit of beautifully fading. Unlike intense neons or excessively bright colors, pastels will look great even after long days of relaxing on the beach or taking a dip in the pool.
If you have untreated hair, make sure to get a double process before applying pastel dye. Bleaching and toning are the best places to start when dying your hair. Always get a double process done professionally to avoid damage from excessive dryness.
Pick Your Color 💖💛💜💙
Ask your stylist what color they think would match your skin tone the best. For example, if you have naturally pink undertones in your skin, pink hair will bring them out and give you a natural and healthy glow.
Peach hair is also taking off this year. It looks great on almost everyone, and you can choose your intensity: from strawberry blonde all the way to the freshly picked fruit. Peach pastel can range from orangey-yellow to nearly pink and glistens different hues in the sunlight.
Check out how cute @jennalikewhoaa looks using a peachy shade from @gooddyeyoung:
Upkeep, Upkeep, Upkeep
Once you've got just the right color and look great walking out of the salon, keep it looking healthy for months to come.
The first thing you should do after dying is to buy a top-up product. Purple shampoos are designed to protect blondes and lilac colors by using a built-in toner to bring out your shine. Let the shampoo sit for up to 5-20 minutes before washing it out (depending if you want the purple tones to stay or not).
Get a semi-permanent color to match your hair to top up your shade every week - pastels fade fast.
Get your roots done! About once every two months you must get your roots re-dyed if you want to keep your new look for all the summer months. Plus, the cost of getting your roots done is cheaper than waiting too long and needing to start the process all over again.
Keep Experimenting
Warning: once you dye, you won't be able to stop trying new shades and colors! You will be breaking out the blue hair dye and orange hair dye before you know it. Even ice blonde hair and violet hair dye will change up your style in unexpected ways.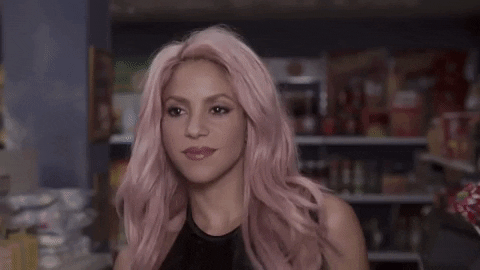 Sometimes you'll pick a shade that you might think is a bit 'out there' like hot pink hair dye and end up loving it more than your natural color!
Don't be afraid to take risks; remember, no matter what you do today, it will start growing out tomorrow!
Live Your Best Life In Color!
Your outfits and accessories are going to get a pastel update this year. Check out some fun and funky pastel phone cases from Casely that will bring out your highlights this summer! 🌸🌸🌸