🎄Top 4 Hallmark Christmas Movies of All Time🎄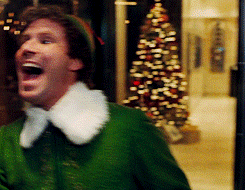 Nothing says Christmas more than a classic Hallmark movie.
They are the ultimate fuel for a feel-good binge, and what is the festive season, if not the perfect excuse to sit and watch far too many movies? Sure, the plots are predictable, and you're not going to find any Oscar-nominated performances, but who cares? That's not why we're here!
Bring on the overwhelming cheesiness; we are so ready.
This is our ultimate list of the top 4 Hallmark Christmas movies that you should check out this festive season.
Grab your favorite mountain of snacks, a blanket, and maybe light a candle: it's time to get festive, Hallmark-style.
Let's get into it.
1. A Shoe Addict's Christmas
The title alone earns this movie a place on our list, but that isn't all that's great about it. Imagine if It's A Wonderful Life or A Christmas Carol had been produced by Hallmark, throw in some fantastic shoes, and you have this movie.
Noelle (played by Candace Cameron Bure) is granted some magical shoes by her guardian angel (because, of course she is) that allow her to travel back through time and visit previous Christmases.
Her faith in the festive season has dwindled as she's grown up, but can her journey across time reignite her festive spirit?
2. Crown for Christmas
The royal family may be somewhat of a touchy subject given the ongoing drama reported in the press, but that doesn't stop princess fantasies from running wild.
Crown for Christmas depicts Allie (played by Danica Mckellar) as she moves into a castle and finds herself falling for the King of Winshire. Super realistic stuff, and precisely what we all want from a Hallmark movie.
3. The Christmas Train
Next stop, wholesome festivities.
In this tale, Tom Langdon (played by Dermot Mulroney) takes a trip on a cross-country train as he is making his way home for Christmas. On the way, he meets a variety of passengers who teach him a thing or two about the true meaning of the holiday season.
He may even learn some significant life lessons along the way. What a worthwhile trip home!
4. Christmas at Dollywood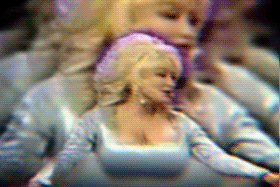 We don't trust anybody who's not in love with Dolly Parton, so we had to include this classic on our list. Sure, Dolly only shows up for about a minute (Hallmark's budget only stretches so far), but it's so worth it.
This film follows Rachel (played by Danica McKellar) as she sets up the 30th Smoky Mountain Christmas celebration at Dollywood. It's romantic, festive, and above all else, fun!
Grab Your Snacks and Christmas Spirit; It's Hallmark Time
This year has been challenging for many people, so, naturally, you might feel a little burnt out by this point.
What better way to recharge can there be than cuddling up with lots of food and an incredibly cheesy movie?
Don't just take our word for it; check out any Hallmark Christmas movie and see for yourself. You're guaranteed a good time, even if you only make fun of them!