Shout Out to the Ladies! 7 Cases for International Women's Day
International Women's Day on March 8th is all about celebrating women's achievements. It's also about raising awareness and working towards a more equal world.
Here at Casely, we're ready to celebrate and advocate for change. You, too, can join in on the movement. Here are 6 of the best cases for International Women's Day.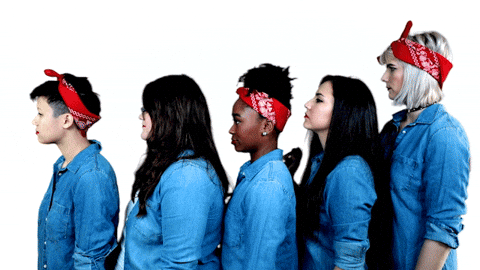 There's nothing stronger than girl power. Show off your solidarity with our #GRLPWR Triple Threat design.
The pink font set against a stark yellow background makes a bold statement. If you want to be even louder, get your friends on board! Rocking these accessories together is the ultimate declaration of unity. ✊✊✊
Some girls are more feminine. Some girls are more masculine. Some are sporty ⚽️, some are artsy 🎨, and others are stylish 💅.
The point is, there's no right way to be a woman. Remind yourself and others of this with our YOU DO YOU Print pattern.
With it, you'll feel confident embracing your unique personality. It will also empower you to enjoy your hobbies and passions no matter what anyone else thinks.
Remember that stereotypes and gender roles are nothing more than limitations. You have the freedom to like what you like. You do you!
Celebrate the female form in all its shapes and sizes with the I'm With Her | Black & White Boobs case. 💜
Featuring black sketches and nude-colored features, this cheeky case is a sweet reminder to always love your body. Gift it to yourself or a friend this International Women's Day and spread body positivity!
Unfortunately, even in this day and age, people need a reminder that we're all human. This case will help spread this simple yet important message.
The design features sketched out faces that are artistically layered. It celebrates our differences as no two faces are the same.
This case will make a statement for equality, especially when it comes to women's rights. Order today!
Sadly, ladies are largely underrepresented in many fields. This includes astronomy. You might be shocked to learn that NASA did not admit women as astronauts until 1978.
But, this hasn't stopped women from making big strides in space and science.
Women have been an important part of NASA's work and continue to establish their presence. For instance, in 2019, the first all-female spacewalk occurred despite it being postponed earlier in the year.
Celebrate women's contributions to astronomy with our Out of this World Astronaut case! 🚀
We'll be the first to stay it—women are pretty dope. If you agree, check out our You're Dope | Retro Colorblock case. You'll love the retro design and fun colors.
Society tells us we should like pink because we're women. We say you should like pink, well, if you like pink!
If you like pink, you'll love our Hot Pink Marble Case. The design is almost electrifying and features multiple shades of pink. It's super cute and will help you show off your bold style.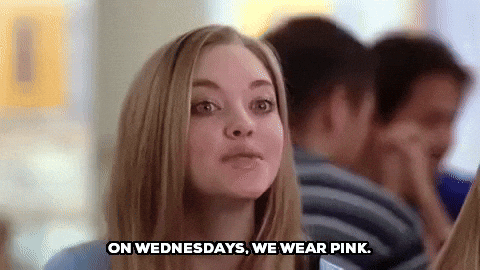 So, however you choose to celebrate International Women's Day, we wish you a great one! But, remember to celebrate, thank, and appreciate the women in your life all year round!