Power-Up with Our Pretty Power 2.0 Charging Cases!
Most people don't like to admit it, but the Casely team isn't afraid to be honest; we are addicted to our phones. And you probably are, too. 🤳📱
We use our phones all day, every day for texting, checking social media, playing mobile games—the list goes on.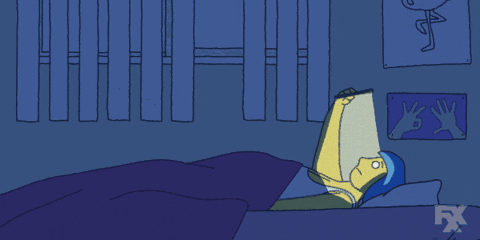 Which means these devices die quickly, and it's super inconvenient when you run out of battery in the middle of the day. A dead phone leaves you feeling frustrated and out of touch with the world. You have to put your day on pause and tether yourself to an outlet.
However, our Power 2.0 collection is here to save the day. These charging cases will keep your phone powered all day long. And they're super cute.
Here are four of the prettiest designs from our Power 2.0 collection!
Look pretty in pink with our Light Pink Battery-Powered Charging Case. The accessory is subtle yet super cute. And, thanks to its solid color design, you can easily pair it with any outfit. 👗👖👕
Don't be fooled by its cute appearance. Just like all cases in the Power 2.0 collection, this accessory comes with a 1.5 mm raised lip. This protects your phone from unwanted scratches and cracks. See just how sturdy it is by ordering today!
Here is yet another super cute pink charging case. However, instead of a solid design, it features a mesmerizing marble pattern. This makes it the perfect option if you want to be bold and add a little flair to your wardrobe.
As with the first pink case we mentioned, this one goes great with most outfits. It looks especially stunning with denim. But, feel free to experiment to create your own unique look.
If you aren't a fan of pink, never fear! We have plenty of other pretty designs in our Power 2.0 collection, including the stunning Yellow Cherry Blossom Floral Case.
Beautiful white cherry blossoms float on a bright yellow background. This accessory will add an energetic, youthful glow to any look. 💛💛
Going for an energetic pattern that's just as complex and vibrant as your personality? You can't go wrong with our Geo Rose Gold Marble Case. The rustic geometric design is enough to add elegance to even the simplest of outfits.
Take Charge Wherever You Go
We know how hard it can be to find a good charging case. Even when you find ones that are affordable and effective, they aren't pretty. Many designs are boring and clunky. Quite frankly, they look like something your grandpa would have. 👴
Luckily, you now know about our Power 2.0 collection. These cases are affordable and protective, and they keep your phone charged all day. Best of all, they are super cute! We've only scratched the surface in this post.
Explore our collection to find your fav!