Powder Brows: Get The Latest Eyebrow Look
Keeping your eyebrows on fleek is one of life's greatest challenges. No matter what secrets you uncover, it's almost impossible to wake up having your brows looking stellar without putting in any effort. Having spectacular eyebrows usually requires at least 10 to 15 minutes of work every day, but who has time for that?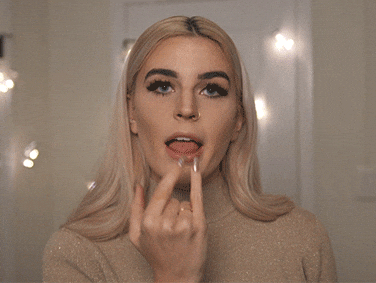 However, don't throw in the towel and settle for inferior brows just yet. There is a way you can make your eyebrows look top-notch without putting in an insane amount of effort 😏😏
Powder brows (also known as ombre powder brows) are a popular method to give you natural-looking eyebrows that is far less invasive than microblading. With this technique, you have complete control over the color and look of your eyebrows. So, whether your style is more brown lipstick or pastel eyeshadow palette, they give you a good base to get creative with your look.
How Powder Brows Are Different From Microblading?
Powder Brows
People choose powder brows to make their eyebrows appear fuller and more natural. It's far more favorable for several reasons, but the primary advantage is that it's less aggressive than microblading. Powdered brows involve using a needle to draw the dots and dashes throughout the desired area. Pigments are then placed into the skin to ensure long-lasting results. One excellent feature of this style is that you can add shading to give your eyebrows a layered look.
Powder brows can last anywhere from 1 to 3 years, but you'll need a touch-up a few times during the first 2 months. If you have oily skin or a lack of collagen, powder brows are an excellent alternative to microblading.
Microblading
Microblading requires far more precision and application time. This process involves a pen-like instrument to draw on hair-like strokes. The primary purpose of microblading is to fill in any areas of the eyebrows where hair is missing. While this may seem like an easy process, it's far from it. Microblading can be incredibly uncomfortable because it typically involves 45 to 60 minutes of aggressive scraping.
Depending on your skin, microblading can last anywhere from 6 months to 2 years.
Who Should Get Powder Brows?
Is this style the right choice for you? 🤔
If you dread the thought of reaching into your makeup bag every morning and having to spend 45 minutes on your face, powder brows are worth considering. With less time spent on them, you can focus on mastering dewy skin and other parts of your makeup routine.
What's more, powder brows give you far more control over your style. You can add in different shades and textures to help find the perfect look you've been after.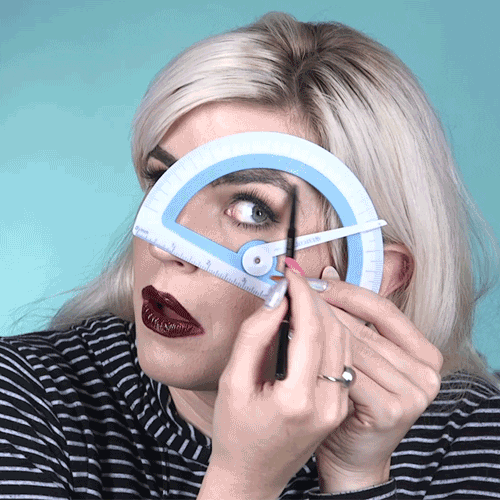 So, now that you know it's possible to have world-class eyebrows without diving into your makeup bag every day, why not give it a try? Since powder brows are long-lasting, they tend to be the more affordable option in the long run.
On a final note, the control they offer is truly amazing. The powder brows look natural, so you can go nuts with your pink lipstick or purple eyeshadow without having to worry about your eyebrows taking over!