Picture this: You have plans to go on a date (or friend date) on Valentine's Day. Maybe you're going to a fancy restaurant or catching the latest rom com in theaters. Whatever your plans are, you're super excited for a fun day!
But, on the day before Valentine's Day, you realize something. You don't have a gift! 😱 You got so caught up in your plans that you completely forgot. Even though it's last minute, you still want to get your S.O. or friend something nice.
You're short on time, so you default to the basics. Chocolate. Flowers. Gift cards. 🍫💐

There's nothing wrong with these gifts, but they're expected. You want something that shows them how much you love and appreciate them; you just need some good last-minute ideas. ❤️❤️️
Luckily, Casely is here to help. Our Valentine's Day Gift Guide will help you plan ahead and ensure you give super meaningful gifts. Check it out below!
1. Something to Show Your Love
Want to be blunt about how much you love them? These heart cases are perfect for your S.O., BFF, or even a parent! Moms and dads, after all, make the best valentines.
This accessory is super cute and straight to the point. Underneath rows of sketched hearts is a clear background, letting them show off their phone's true colors.
If you think they'd like something more colorful, our I Heart Tie Dye iPhone Case is the way to go! ❤️🧡💛💚💙💜
2. Something Matchy
If you like mushy gifts, get matching accessories for you and them! It's a fun, thoughtful way to show how much you appreciate your relationship.
Here are just a few ideas:
Plaid Pals
If you both bond over your affinity for plaid, our As If! Plaid cases will make the perfect gift. Take your pick from yellow, red, light blue, and light purple designs.
Flower Power
You and the whole squad can rock our Daisy Daydream cases. Available in black, baby blue, plum purple, red coral, and navy. 🌼
Animal Lovers
Show off your love for animals with our Spot On | Dotted Animal Print Case and Into the Wild | Zebra Print Case. Everyone will be in awe of how cute and in sync you two look! 🐆🦓
3. Something For Your Adventures
Give them something practical for your adventures together! Our wallet phone cases make it easy to carry stuff around.
Our phone rings make it easy to snap pics and capture memories. 🤳 And, our charging cases keep your fun days together moving along smoothly! Explore our collections to find a design that suits their interests and personality.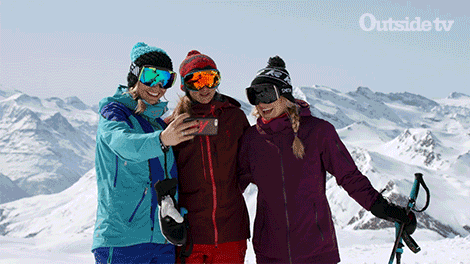 4. Something They Can Enjoy Year-Round
Want to give them something extra special? Considering getting them a Casely subscription. They'll get a new case every month! Learn more here.
These Gifts Won't Be Forgotten
With this Valentine's Day guide, you are bound to kill your gift-giving game this holiday. They will appreciate the thoughtfulness and think of you every time they look at their new case.
We know you'll pick wisely and make your date proud!
---
LATEST ARTICLES
Hello, Spring! 8 Spring Floral Fashion Trends and Cases to Match
Posted on
The birds are chirping a little louder, the sun is shining a little brighter, and everyone's feeling a little happier. That's right, Spring is here, and we're so ready to...
5 Must-Have Items to Take on Spring Break
Posted on
Do you hear the birds singing? Spring is here! And that means spring break is right around the corner. You can spend spring break in many ways, from sleeping out...
Cozy Fashion Must-Haves and 3 Wintery Cases to Complement
Posted on
We're officially into winter, and although you might be unhappy about the colder weather, one way to lift your spirits could be to reinvent your style.  The start of a...