Casely Crafts: Make Your Own Soy Wax Melts
Maybe you're seeking the perfect gift for that special someone in your life — or maybe YOU are that special someone. 💕
No matter who it's for, you can brighten anyone's day with homemade soy wax melts! Fragrant and calming, melts are much easier to make than wax candles, but just as relaxing.
What's better than coming home after a long day, and unwinding to warm and cozy aromas of your choice? Not much! They also make the perfect gifts for friends and family 🎁
We've based our instructions on this quick and simple video below by Cosy Owl. Watch and make along!
What You'll Need
800 grams of soy pillar wax
Electronic weighing scale
1 x 50ml bottle of fragrance
1 x packet of candle dye
Star clamshell molds (or any shape!)
Large melting pot
Wooden spoon
Heat-resistant thermometer
Easy Recipe
Measure out 600 grams of pillar wax into the melting pot. Always shoot for a 2:1 ratio of pillar wax to fragrance. Just scale up or down based on the size of your desired batch.
Heat the wax until it is just boiling. When about half is melted, lower the heat to a simmer until completely melted.
Remove from the heat and let cool down to 149°F (65°C).
Once the wax has cooled, add a pinch of candle dye for color. Stir in the dye until it disappears into the mixture. Add a bit more if you are looking for a bright pop of color!
Pour in the entire fragrance bottle while stirring continuously over low heat. Be sure to get every last drop out for maximum scent infusion!
Remove the melting pot from heat until the contents has cooled to 140°F (60°C), and you're ready to pour. Carefully pour over the clamshells until they are halfway filled.
Wait about 30 minutes, or until cool and solidified, and top off the clamshells with the remaining 200 grams of wax. You're aiming for a completely flat surface. Let your product sit until it's set. This usually takes a full 24 hours.
Open your clamshell to reveal your creation. Snap off a block, place it on your melter, add a tea light, and enjoy!
Bring Comfort to Every Room!
Once you've made these DIY melts, you'll think twice before picking up plain old soy wax candles.
Wax melts absorb heat slower than soy candles and release aromas without the risk of burning the fragrance. You'll get a stronger and longer smell with a soy wax melt compared to a wax candle!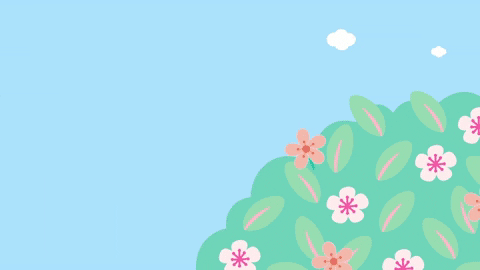 Plus, you can customize the scent of your melts! Try floral aromas, fresh linen, fruit scents… it's up to you and your mood.
✨✨✨ Bring joy to your friends and family with this easy recipe. You'll never be in a bind for a thoughtful gift again once you've mastered the art of soy wax melts! ✨✨✨