The 4th of July is just around the corner! That means barbecues, fireworks, and lots of flags!
We love a celebration here at Casely, and to help you look the part, we're offering a huge 40% off all of our red, white and blue cases for the occasion - just use the code SPLASH at the checkout!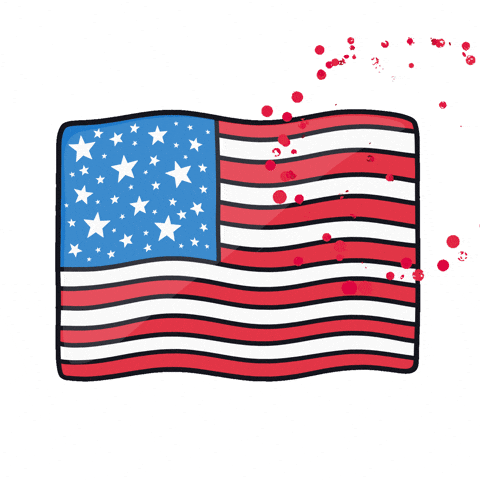 However you choose to celebrate this year, get patriotic with recycled flag bunting! In just 30 minutes you can turn old fabric scraps into a festive 4th of July banner.
Don't waste materials: upcycling and refashioning is the American Way! This DIY project brings new life to what you already have lying around the house.
Follow these easy steps (based on this great video by Farmhouse on Boone on YouTube) and get bunting today:
What You'll Need
—¼ yard each of any cheap or leftover red, white, and blue fabric (think old bedsheets, cushion covers, T-shirts, etc.)
—Matching thread
—Sewing machine
—Pins
—Double fold bias tape, extra wide
How To Do It
Cut eight equal-sized triangles from each fabric. You can use a stencil or just cut free hand if you trust your hand.

Place two triangles on top of each other and sew the two long sides together, leaving the top open. Make sure to sew with the nice side facing in. (PRO TIP: get a point at the bottom by turning the sewing machine's wheel when the needle is at the bottom point of the fabric, then lift the presser foot and rotate the fabric to finish the other side.)

Trim off any excess fabric at the point of the triangle to ensure you get a perfectly straight edge.

Flip the triangle right side out. Push out the corner so the point is visible and clear after all that hard work.

Topstitch with white thread to hold the fabric together and add a beautiful contrast. Turn the sewing machine the same way as step 2.

Repeat until all triangles are topstitched.

Put your triangles in the bias tape and pin them in place in whatever order you like. Give each triangle ½ inch space from each other.

Add a topstitch right on down the bias tape to hide all your raw edges.

Give yourself 6 inches of bias tape leftover at either end.

Sew down the very ends of the bias tape.

Congratulations! It's time to enjoy your patriotic bunting!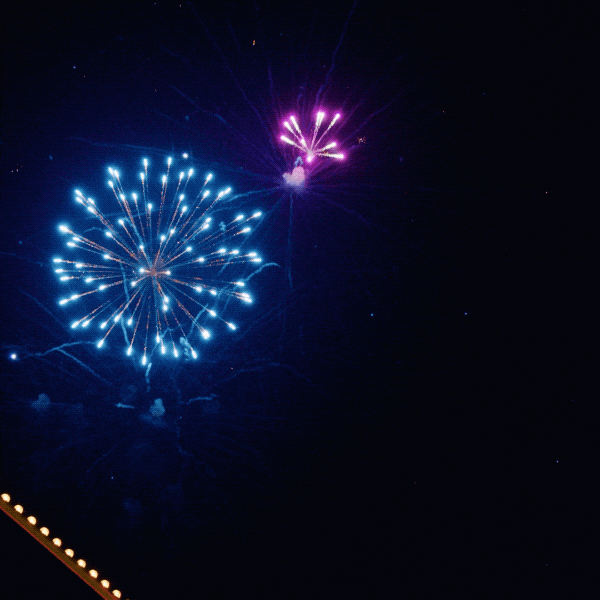 It's Really That Easy!
That's all it takes to make a flag bunting that will look great lit up by fireworks late into the night. 🎆🎇
Have fun with your bunting, you can change up the fabrics as much as you want. Have some old jeans? Don't throw them out — cut some triangles. Your patriotic bunting will be as unique as you are so don't be afraid to be different!
When you make your own, tag it with #caselycrafts so we can see your incredible creations and fun takes on this simple craft.
Grab a new Casely accessory at 40% off for your 4th of July celebration - and you can even find one that matches your magnificent bunting!
Shop now and discover all our fun cases!
Happy 4th of July from all of us at Casely!
---
LATEST ARTICLES
About the ASPCA - July's #EveryCaseCounts Charity Partner
Posted on
At Casely, protecting your cherished possessions is part of our calling, which is why we build durable (and adorable) phone cases. But your phone isn't the only thing we believe...
8 Best iPhone 12 Pro Max Protective Cases in 2022 Reviewed
Posted on
With every iPhone upgrade, Apple offers new, innovative features and solutions that make life as an iPhone user simpler and more fun. The iPhone 12 Pro Max is no exception....
8 Best iPhone 13 Pro Max Magsafe Case in 2022 Reviewed
Posted on
The next most important thing to your iPhone is the case. A stylish case says as much about you as your phone choice, probably more.  Your case frames your phone...