About The Trevor Project — June's #EveryCaseCounts Charity Partner
Here at Casely, we believe in giving back in every way we can.
That's why we partner up with a new charity each month through our #EveryCaseCounts initiative. Whenever you buy from our store, we send a portion of the earnings to the charity of choice, so they can continue to provide the amazing work they do.
To shed some light on the incredible charities we work with, we've started writing a series of blogs all about them.
Continue reading below to learn more about The Trevor Project and how you can help!
What Is The Trevor Project?
The Trevor Project is an organization founded by the creators of the 1998 award-winning film "TREVOR".
The organization dedicates its efforts towards helping members of the lesbian, gay, bisexual, transgender and queer (LGBTQ) community that are struggling with thoughts of suicide and other mental health conditions. The Trevor Project is mostly there to help younger community members under the age of 25.
Their team has gradually become the number one hotline for suicide prevention for young LGBTQ youth, offering around-the-clock guidance and support for those struggling with mental health issues.
While their main mission is to provide hotlines for those dealing with feelings of depression and suicide, The Trevor Project aims to spread more awareness of LGBTQ issues beyond the community.
Today, The Trevor Project operates in over 100 countries worldwide and continues to grow every year thanks to the support from independent and corporate contributions.
Quick Facts
LGBTQ youth are four times more likely to try and commit suicide than their peers.
Roughly 50% of LGBTQ people have experienced severe depression in their lifetime.
One in eight LGBTQ people attempt suicide before the age of 25.
How You Can Help
No doubt, growing up LGBTQ can be increasingly difficult. Together, we can ensure that young members of the LGBTQ community get the support they need to live a happy and healthy life.
Here are a few things you can do to show your support for the LGBTQ community:
❤️ Educate Yourself on LGBTQ Culture and Issues. One of the best ways to show your support to the LGBTQ community is to learn about everyday life for community members. If you don't know where to start, head to The Trevor Project's website to find out more.
❤️ Be Patient and Supportive. Just like everyone else, members of the LGBTQ community have a distinct identity. Not all members think alike, and some even have different opinions on numerous issues. It's important to listen and learn as much as you can, so you can show support to those who need it most.
❤️ Understand the Power of Language. While it may seem like words are harmless, they can be extremely powerful. Identity is a significant part of the LGBTQ community, so it's important to understand the different pronouns that people prefer to go by and how to politely ask the person how they'd like to be referred to.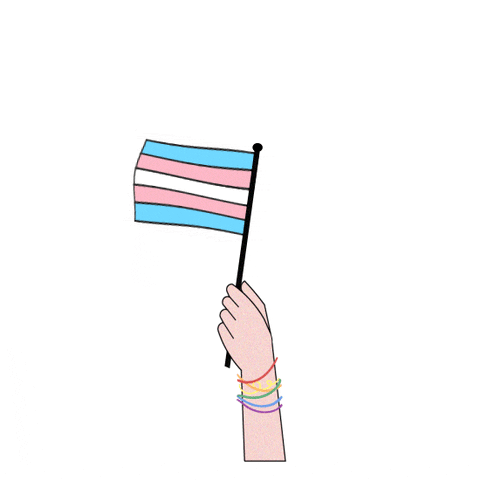 Show your Pride with our cute sticker pack, and always remember: You Do You!
We hope you're continuing to learn valuable insights about the LGBTQ community, and you'll help support The Trevor Project as much as you can.