4 Reasons Why a Casely Subscription Makes a GREAT Present
If you're already part of the fashionable ranks of the Casely subscription club, you understand how unbelievably fun and exciting it is to get a fresh smartphone case every month. With Santa gearing up to blast some gifts down our chimneys, we hope you'll consider taking it upon yourself to share the joy with someone by getting them a Casey subscription, too!
If you need a little more convincing, here are 4 reasons why a subscription makes an excellent present.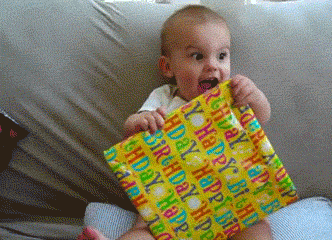 ---
1. There's a case for everyone
Your technologically inept grandma who just got her first smartphone? Your Instagram-obsessed best friend? Your tragically unfashionable boyfriend? Yup, we've got the cases they need.
Our enormous selection of artfully curated cases only continues to grow with our new club cases added each month. We're certain everyone will love at least one of our club cases, no matter their age, gender, or style.
We make it fun to switch up your phone covering and try to appeal to as many people as we can with our designs – because everyone can have good style, after all. That's why a Casely subscription works as a present for anyone in your life with a smartphone.
---
2. It's really like a gift every month
You can opt for a monthly or seasonal subscription, which means a beautiful little box will arrive at your doorstep either once a month or once every three months.
If you give a subscription as a present to someone, that means your giftee will actually get up to 12 gifts a year! That covers every gift-giving holiday PLUS their birthday, so that means you've got a year's worth of presents covered and then some. (And, of course, you're free to skip any month or opt-out entirely if you ever need to!)
---
3. You're making the world a little prettier
It's true! All of our cases are designed exclusively by our team of fashion gurus and design experts, so by giving someone a Casely original to replace their worn-out, dingy dollar store case, you'll help spread a little bit of style around.
Most everyone nowadays has their phones glued to their hands at all times, so there's no reason they can't use that opportunity to express their style and brighten up the world around them. And when tastes change and cases wear out, your giftee will have a new one to replace it when they need it.
---
4. It's practical, too
Our cases are STURDY. Above all else, they're meant to protect your smartphone with special shock-absorbing layers and slightly raised edges. After all, a cracked case is a thousand times better than a cracked screen.
If you've got someone in your life who has total butterfingers and shatters their screen on the reg, consider a Casely subscription a way to actually save money you'd otherwise be spending on repairs. And if you are the butterfingers, well, who said you can't get a subscription as a present to yourself?