Winter is coming... and that means it's time to break out the faux fur.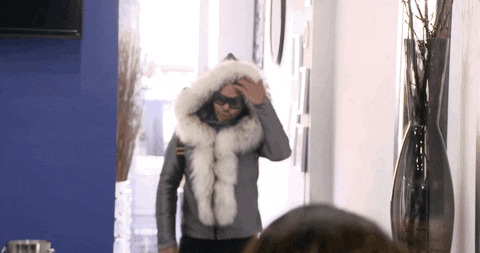 With thick and cozy lining, these coats, scarfs, and boots are bound to keep you warm. While this is a nice perk, we got to say that it's not the main reason we gravitate towards faux fur. The style is very trendy and gives us an excuse to go all-out when it comes to winter fashion.
You can amp up this chic look even more by coordinating it with your phone case. Lucky for you,
Casely
has animal print phone cases that you can easily match to these winter outfits. And we have a sitewide Thanksgiving promotion going on.
From November 6th-27th, you can use the code "GIVETHX" for 25% off. Take advantage of this awesome deal and get to styling with these awesome patterns!
How could you go wrong with our classic Into the Wild | Leopard Print? This pattern is probably what comes to mind first when you think of faux fur. And for good reason! It's a timeless style that embodies the essence of this fashion movement.
This is a versatile option and can create just about any look you are going for. Pair it with your favorite PJs, or match it with a traditional shawl for a classier feel. Really, the possibilities are endless.
Yet another leopard print! The Into the Wild | Red & Blue Leopard Print puts an interesting twist on this classic style. The bold red and blue complement each other while helping you stand out. And because you aren't likely to find this pattern in the wild, everyone will admire your fierce style!
This case defies expectations of faux fur. Not all patterns are the neutral tones you find in nature. Faux fur is all the rage and will help you show off your fun, colorful personality!
A lion is another great animal to represent this fashion movement. Instead of mirroring an animal's pattern, the Eye of the Tiger Blush Nude embodies the essence of the majestic lion. The pastel pinks blend together and highlight the lion's beautiful mane and fierce features. Pair this case with lighter, softer fabrics to effortlessly show off your untamed style.
Faux fur definitely has its benefits. You don't contribute to animal cruelty and get to stay warm throughout the winter. You also get to take part in a fun fashion movement.
Here at Casely, we believe there's a phone case for just about any fashion occasion. So, have fun finding the one that's perfect for your faux fur apparel!
---
LATEST ARTICLES
About National Alliance on Mental Health - May's #EveryCaseCounts Charity Partner
Posted on
At Casely, we want to give back to the community in any way we can. That's why, every month, we select a new charity partner for our #EveryCaseCounts initiative. For...
5 Unique Ways to Pay Tribute to the Mothers in Our Life This Year
Posted on
You don't have to spend a lot of money to make someone feel appreciated. You can show your gratitude in various ways, no matter your budget. And who better to...
Skip the Flowers for Mother's Day - 6 Floral Phone Cases Mom Will Love
Posted on
Every year, people across the nation rush to buy bouquets to show appreciation. And while the gesture is beautiful, the flowers won't last more than a couple of weeks. This...