Fall is officially upon us! Goodbye, sundresses and sandals – hello, scarves and peacoats! As you dust off your autumn wardrobe (or settle in to fill up your online cart with new stuff), make sure you don't forget the accessories.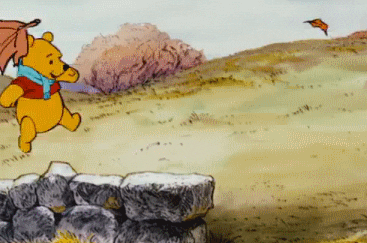 No matter what your autumn aesthetic is, Casely is sure to have a phone case to match. So strap in, light your apple cinnamon candle, break out your warmest knit socks, and read on for this fall's cutest phone case trends.
Plaid: Your Autumn Staple
As florals are to spring, plaid is to fall – but don't mistake this recurring trend for a cliché. There's a good reason checkerboards and tartans come back when the leaves change: because they're just so cute! So, here to the rescue is the Check Me Out Checkerboard Case, which matches just about everything thanks to its neutral color scheme. And don't forget the Check Me Out Checkerboard Phone Ring to match – with it, you can go kicking and frolicking through piles of leaves without worrying about dropping your phone.


But Don't Forget About Other Patterns and Prints!
Of course, plaids aren't the only fall-themed pattern out there! Once you've mastered the basics, it's time to step up to the next level. Check out our cool In Formation Metallic Blue Camo Club Case and our gorgeous It's Just a Phase Marble Moon Case, both of which are exclusive to Casely subscription members until the middle of October. (And honestly, like, do you see that Moon case!? Perfect for goth babes and Halloween enthusiasts alike.)
Warm Sweaters, Warm Colors
Picture it: you've got on your snuggliest cable knit pullover, your best chunky heel boots, in one hand is a Pumpkin Spice Latte, and in the other, your phone with a case that ties your whole look together. You could go with the tried-and-true warm reds and oranges, like the Bright Retro Floral Case, or mix in a little extra classiness and elegance by picking something rose gold, like the Rose and Gold Flaked Clear Case! Your phone will match your outfit, you'll match the autumn leaves – you'll be a winner all around. (And that much more Instagram-ready at any moment!)


Get Snuggly
The trends this fall aren't limited to colors and patterns. Keep your cards safe and snug in the Black Mirror + Wallet Flip Case and Rose Gold Mirror + Wallet Flip Case! You read right – these cases are mirrors and card holders all packed into one. These nifty little guys are perfect for touching up your lipstick on the go and also holding any gift cards you've been saving. And honestly, after suffering through a summer of pocketless dresses, who doesn't love extra places to store stuff?
Are you hyped for fall yet? Let your love of fall shine through even the smallest details of your daily look! Check out all of our gorgeous cases, and know that Casely's got you and your phone covered for every season of the year.
---
LATEST ARTICLES
8 Best iPhone 12 Pro Max Protective Cases in 2023 Reviewed
Posted on
With every iPhone upgrade, Apple offers new, innovative features and solutions that make life as an iPhone user simpler and more fun. The iPhone 12 Pro Max is no exception....
It's National Hot Chocolate Day! Here are Three Recipes to Take Your Hot Cocoa to the Next Level
Posted on
National hot choccy day is upon us. What a great end to the year as we celebrate on January 31st! Chocolate lovers around the world rejoice.  Our creative thinkers here...
8 Best iPhone 13 Pro Max Cases in 2023 Reviewed
Posted on
The iPhone 13 Pro Max is the ultimate in camera technology, smartphone chip speed, durability, and battery life. With it, you are unstoppable!!! That is until you drop it. This...