Remember when iPhones used to be really, really tiny? And remember when you got a mondo iPhone 7 Plus or iPhone X and realized you could never go back to having a tiny phone again? 'Cause, like, same.
Of course, beefy phones need beefy protection – without getting clunky and awkward to hold. For your chunky pocket pal, here at six of the best cases to keep it protected and stylin'.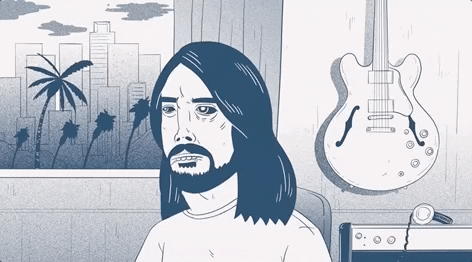 1.Tie Dying Over You Purple Marble iPhone Case
Our Tie Dying Over You Purple Marble iPhone Case is soooo dreamy with all the swirls!! Getting it in a larger size just lets you see all the beautiful detail that much better. When you select the Bold Collection option, you'll add some cushioning air pockets, side grips, and dual-layered protection. Beautiful AND practical? This guy is the best of both worlds.
 2. Black Mirror + Wallet Flip Case
Make your phone do triple duty with the Black Mirror + Wallet Flip Case! You can combine your wallet and phone all into one little package without adding too much extra weight. (And there's a mirror!!!) Stop trying to juggle your phone and wallet – just get this stylish case so you can have it all in one.
 3. Paper Crane Origami iPhone Case
Sometimes, simple is the way to go. When you have such a large canvas to work with (as our collective of designers view the back of an iPhone), you can make a big impact with just a little detail. The Paper Crane Origami iPhone Case shows off the beautiful little cranes on bigger phones without overwhelming the eye.
 4. The Bold Collection – Steel Blue on Nude
Our entire Bold Collection was literally made to give you extra protection without turning your phone into the size of a brick. When you have an oversized phone, having a case that's protective without getting too big for your grip is mega ultra-important. The Bold Collection – Steel Blue on Nude (or any of the other billion colorway options we have) is a minimalist way to keep your maximillist phone lookin' fine and safe from drops with our special protective tech.
 5. You Do You Print Case
Let the haters scoff at your hefty smartphone all they want. They just don't understand the beauty of all that extra screen space. Our You Do You Print Case is a great way to stick that philosophy and stick it to the disbelievers! Thanks to our tried and true Casely protective designs, you can even show off your beautiful not-cracked screen to everyone.
 6. Solid White Battery-Powered Charging Case
The one single tiny little downside to having a big ol' iPhone is that they kind of lose their charger pretty quickly even if they technically are supposed to have extended battery life. Fortunately, that's where the Solid White Battery-Powered Charging Case comes to the rescue. This sleek, space-age beaut will hold up to a full extra charge for your iPhone so you can leave the spare lightning cable at home.
---
LATEST ARTICLES
8 Best iPhone 12 Pro Max Protective Cases in 2023 Reviewed
Posted on
With every iPhone upgrade, Apple offers new, innovative features and solutions that make life as an iPhone user simpler and more fun. The iPhone 12 Pro Max is no exception....
It's National Hot Chocolate Day! Here are Three Recipes to Take Your Hot Cocoa to the Next Level
Posted on
National hot choccy day is upon us. What a great end to the year as we celebrate on January 31st! Chocolate lovers around the world rejoice.  Our creative thinkers here...
8 Best iPhone 13 Pro Max Cases in 2023 Reviewed
Posted on
The iPhone 13 Pro Max is the ultimate in camera technology, smartphone chip speed, durability, and battery life. With it, you are unstoppable!!! That is until you drop it. This...