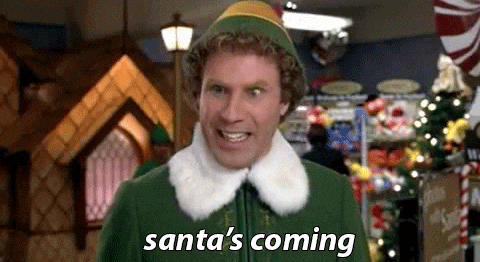 Hold on! 2021 is almost over? Already??? How did that happen?
Yep, that means it's time for last-minute Xmas shopping… 🎅
If you need a few ideas for gifts from Santa this year, check out our Stocking Stuffer Guide.
Make this a Casely Christmas and get the special people in your life something they'll actually use!
Is there an artist in your life? Or maybe someone who just needs a little inspiration?
Everyone will love this stunning case adorned with a piece of art history. 'Sunflowers'can'tonsidered Van Gogh's most optimistic painting; spread the good vibes around this year!
We made this case in collaboration with the Van Gogh Museum! So trust us, this case is officially beautiful!
Some of us love the snow, the cold, and dark nights. But plenty of us are already clamoring for the verdant Spring to explode!
If you know someone who just can't wait for the leaves to cover the forest again — pick them up this beautiful AirPods case!
Send that special person a playlist of your top Spring and Summer songs, so they can jam out, close their eyes, and feel that warm sun!
Ok, let's admit it — this is a case for Dad. This sleek and functional case doubles your phone's battery life and looks great doing it.
An all-black professional and modern style will look great at home or at the office. Plus, with wireless charging built-in, just set this puppy on a charging pad, and you're good to go.
If you know a businessman who seems always to carry a phone in low-battery mode, you've just found the perfect present.
This MagSafe compatible case has a standout design that would look just as beautiful on fine china as it does on your iPhone!
Delicate blue and white roses dance across the extremely protective casing.
Pick the Bold+MagSafe version and hear the "wows" when you watch this gift unwrapped in front of you. MagSafe charging is the fastest wireless charging available and the way of the future!
Our Bold construction means you won't be able to bruise or scratch your phone, even if you try.
Give ultimate protection and ultimate beauty this year!
What's a phone case if only the back is covered? Always wrap your phone completely.
This is a gift anyone would be thankful to find in their stocking.
Our tempered glass is the strongest you can find without sacrificing HD level screen resolution.
Offer a present that gives peace of mind this year!
🎁Happy Holidays!🎁
At Casely, no one gets coal in their stocking!
Check out more gift ideas and maybe get yourself a little early Christmas gift too ;)
---
LATEST ARTICLES
How to Get Scratches Off a Phone Case
Posted on
Noticing scratches on your phone case is an irritating discovery. They can ruin the entire vibe you're going for, especially if you've opted for a slick, metallic design. The more...
4 Things to Put on Your Vision Board for 2022 💭💭💭
Posted on
Your vision board is a way for you to plan for the future of your dreams. 2022 can be anything you want, so dream big, go bold, and hold nothing...
About The American Foundation for Suicide Prevention - January's #EveryCaseCounts Charity Partner
Posted on
Here at Casely, we're serious about making the best phone cases out there, but did you know we are also serious about changing the world?  Yep — every month, we...