Black and white are timeless colors that never go out of style. They are classic and go with virtually any outfit. They both exude sophistication and elegance. While white radiates a sense of innocence and purity, black offers a more mysterious aura. 
The perfect contrast is hard to pull off, but the monochrome color scheme is one that will never lead you astray. Here, you can check out four of our monochrome color cases so that you can rock this striking contrast wherever you go.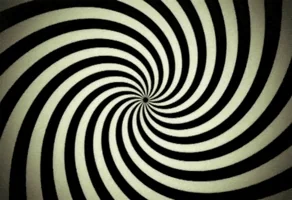 This case is an intricate piece of art that will complement any outfit you have, whether that be a business-casual jumpsuit or a formal cocktail dress. It features a charcoal gray background with beautiful flowers, stems, and leaves stenciled in with bold black lines. Every piece of this case subtly exudes beauty and sophistication, and it takes a unique spin on the monochrome color scheme. There's not one section of unadorned space on this accessory, so your phone will be an eye-catching focal point of your night. However, it's just subtle enough that it won't distract from your extra cute outfit of the evening!
Have shows like Tiger King sparked your newfound interest in nature and wildlife? If so, we have just the case for you! This Zebra Print Case allows you to simultaneously embrace your wild side and accessorize for your day or night out on the town. It features a unique arrangement of horizontal black and white stripes that wrap around the case's edges for a complete look.
When you are rocking this accessory, you can amp up your style in complementary ways. For example, try rocking another animal-designed accessory, like a leopard-print belt or shoes. For a more casual look, try wearing a brightly-colored t-shirt, sleek leather jacket, or blue denim overalls. 
Everyone will be checking out your phone when you protect it with this case! If you're a fan of traditional red plaid, you'll love this modern black-and-white take. It offers a clean, crisp look that radiates both elegance and simplicity. The squares are black and white, with some shades of gray mixed in, create the perfect color scheme. Pair this accessory with blue boyfriend jeans and a pair of black leather ankle boots to pull your outfit together.
It can never hurt to spread some love around everywhere you go. Accomplish this goal with our Endless Hearts Case! It features a white background and several black hand-drawn hearts in an asymmetrical arrangement. This cheerful design is something that you'll be happy to carry with you. 
The hearts alternate between upside-down and right-side-up to create an endearing and mesmerizing pattern. There's also a clear version of this case available, so you can show off your phone's actual color while still keeping it safe!
---
LATEST ARTICLES
Summer Kickoff — 5 Fashion Trends to Lookout for in 2022
Posted on
Summer is right around the corner, making it the perfect time to prepare your wardrobe. We think you'll enjoy these trending looks with styles so cool your fit could totally...
About The Trevor Project - June's #EveryCaseCounts Charity Partner
Posted on
At Casely, we're devoted to creating the most fun, stylish, and protective phone cases on the market — but our dedication to making the world a better place runs deeper...
It's Gemini Szn! How to Keep Up with Your Gemini Bestie This Summer
Posted on
Of all the zodiac signs, Geminis have earned quite a reputation. Drama in your friend group? All eyes are on the Gemini. Need some help crafting the perfect text comeback...