How to… Flawlessly Update Your Look For Summer
Fashion is cyclical. What goes around and leaves a mark will, a few decades down the line, resurface with a fresh new take and consume the fashion world. We see this over and over, from the comeback of mom jeans and crop tops to the return of the middle part.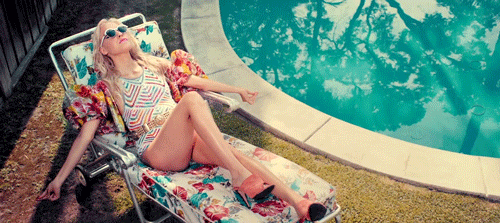 With styles evolving so quickly year to year and season to season, it can be tough to keep up with the latest and hottest looks. This is when we turn to editorial fashion trends for a glimpse into what's hot and what's to come.
And as the heat and sunshine of the summer roll in, it's time to update your look for 2021. ☀️ Here are a few places to start!
Bold Rings
Think heavy metals and bold statements. Similar to necklace trends for the year, large chunky pieces are back in style.
(Psst — check out our blog on this season's resin jewelry trend for more inspo!)
Heading out in sandals? Show off your personal style with toe rings! Popular in the late 90s and early 2000s, these babies are coming back around for their moment to glisten in the sun.
Trendy Anklets
Summer is for showing off your legs! And what a better way to highlight them than with an anklet.
Another piece of jewelry that soared in popularity in the early 2000s, they have recently been spotted as an editorial fashion trend on major runways. Great for a casual day at the beach or as an elegant touch with a pair of heels.
Pair a delicate rose gold anklet with our White Rose Gold Marble phone case for classy beach vibes, and this summer's other unexpected fashion comeback… Crocs.
Fashionable Phone Lanyards
Wearing your phone isn't just for dads!
Fashion-forward phone lanyards are incredibly trendy right now, gracing runways across the globe. Wearing your phone lanyard-style or keeping it in a stylish small bag around your neck is not only trendy but incredibly useful. Say "So Long!" to the days of misplacing your smartphone.
Plus, a phone lanyard truly lets your phone case be the accent piece to any outfit. Show off your dark side with a Classic Black Marble case or let the world know you're Spicy AF.
You can also clip on your Airpods case with its handy keychain attachment!
Retro Sunglasses
Sunglasses are a summer essential and this year they are getting chunkier and funkier. This season we are seeing eyewear trends that are sporty and fun, with thick rims and bold shapes and colors.
Oversized sunnies are making a comeback in 2021, as are retro circular frames and chunky cat-eyes. White after Labor Day? Never. Funky white sunglasses with thick rims during the summer? Sign us up!
For an even bolder look, match your pair of white sunglasses with the Holographic Metallic Stained Glass Marble case. Many brands even offer blue-light protection lenses in all types of eyewear, so you can take care of your eyes while looking fabulous.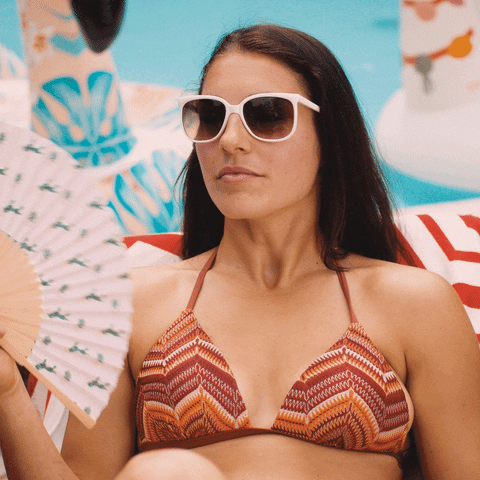 Summer is coming in hot. With these style trends, you'll be even hotter. 🌞
Update your look for the season with these trendy tips!