Feeling Wintery? These Cases Will Help You Own Your Winter Vibes
If you're a big Disney fan like us, you've been super excited about the release of
Frozen 2
. We really love our girl Elsa.
As a literal ice queen, we praise her sense of style and the way she owns her chill vibes. But you don't have to have magic powers to be as fashionable as Elsa this winter season. One of the easiest ways to do it is by accessorizing with your favorite phone case.
We've handpicked a few of our most popular cold weather winners.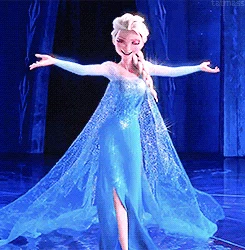 Land & Sea Marble Swirl Case
When you look at this sleek and elegant design, your mind just might wander to a beautiful igloo or ice castle in a far off land. The gentle pink tones are reminiscent of how the Northern Lights dance through the sky and bounce off icy tundra. You'll be sure to get more than a few compliments with this one.
It is available for both iPhone and Samsung devices.
Geo Rose Gold Marble Case
One of the biggest winter vibes is the feeling of rigidity. Things slow down a little bit and order sets in.
With our Geo Rose Gold Marble Case, you can lean into that sense of cool structure while adding in some fun with its lively geometric pattern and reflective rose gold lines. Gentle shades of black and pink make it easy to pair with some of your favorite outfits.
We have this look for both Samsung and iPhone devices!
Classic Blue Marble Case
One look at this stylish pick of ours and it might send shivers down your spine. But in the best way. This classic design of blue marble closely resembles a beautiful layer of ice.
The subtle yet effective blue tone within the pattern is cool and calming. But, it is sure to make your eyes and your ensemble pop.
This option can be paired with tons of different colors, plus its available for both Samsung and iPhone users. There are also some similarly beautiful marbles style for the Samsung Note 10 and 10 plus!
Daisy Daydream Black Floral Case
Just because it's wintertime, who says we can't have fun with floral? Our Daisy Daydream Black Floral Case is perfect if you love a great floral design any time of the year. However, its simple black and white color scheme is still perfect for the season. Because it is black and white, you can pair it with almost anything.
This look can be purchased for iPhone or Samsung users.
Final Thoughts…
The best thing about shopping for your perfect cold weather phone case is that we've got slammin' sales for you! Pay attention and don't miss our winter sale that is happening between December 4th and the 25th! With our unique code you'll be able to buy 2 great looks and get one free.