Once upon a time, we thought portable chargers were God's gift to Earth. Now, we've stepped up the game a notch and joined the charging case revolution. 
Portable chargers act as that extra bit of weight you have to carry, that added item to worry about. Having your portable charger fixed into your case makes life that much simpler. Not only does it prove convenient, but with our variety of charger cases, you can be super stylish and efficient. 
In a world that's becoming increasingly fast-paced and on-the-go, we need our staple companions: our cell phones. Even more, we need them fully charged for whatever our day throws at us.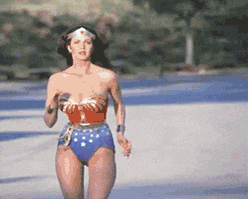 Yellow Flower Power Floral Case 
This elegant case for Samsung and iPhone will brighten up your long days. We all need a bit of flower power when the working days are stressful. On your commute, this trustworthy accessory has your back. You might find yourself using your planner, calendar or cell email throughout the day. 
Needless to say, this fine and not too bold (save that for the weekends) design will go with any of your smart work outfits. Yellow is amazing at adding some zest to those neutral work styles, while this theme shows your co-workers the classy colleague you are. 
Check Me Out  
We all love to chill out with checkerboard patterns. Whether it's on our clothes, or our accessories, it's a casual look everyone can pull off. Just because you're chill on the outside, doesn't mean your phone can chill though. 
The avid phone user knows the importance of battery life. When we make plans with friends, we don't want to worry about losing connectivity on our cell phones. You can be out as late as you please with this Samsung Galaxy and iPhone case, which is both physically and fashionably versatile.
Out and About// Light Pink Floral Case  
Although this floral theme looks sweet and soft, don't let anyone think you two can be broken! With raised edges, you won't have to worry about the dreaded cracked screen following a drop. 
For the times when you want to be your artistic self, start each day beautifully blooming, with a fully charged mind, body, and phone. Our phones help us create, through words or imagery, and we want to make sure you get it all with fully functioning resources. 
Geo Rose Gold Marble Case  
This is one for the eccentric woman, the party woman, the "I want to stand out" type. With an amazingly unique geometric pattern, this charging case will be the accessory to your individual edge. 
Shades of pink, rose gold and marble black say "I know how to have fun, but don't mess with me". For all your party antics, late nights and early mornings, this charging component has you covered. No longer will you need to worry about no battery left to call your Uber home. You can capture each and every memory, until your energy runs out. 
---
LATEST ARTICLES
It's Sagittarius Season! 5 Gifts for Your Sage Bestie
Posted on
The last fire sign in the zodiac, Sagittarius, is anything but the last thing on your mind. These fiery, free-spirited, and willful creatures make an immediate impact on anyone they...
Move Over, Pumpkin Pie! 5 Better Thanksgiving Desserts for Your Table This Year
Posted on
Autumn is all pumpkin this and pumpkin that—it's everywhere you go. Now don't get us wrong, we have nothing against pumpkins. Pumpkin pie is one of the great pie flavors....
How to Clean a Plastic Phone Case
Posted on
Although plastic phone cases are relatively low maintenance, they can be difficult to clean correctly. Unlike other materials, such as leather, plastic is susceptible to wear, discoloration, and warping. Following...