Scene style is a subculture popular among teenagers. It was prominent in both the U.S. and U.K. from the late 2000s to the early 2010s. Unique senses of fashion and music characterize scene style. Scene style followers tended to wear band T-shirts, skinny jeans, and darker colors, all while sporting brightly-dyed hair. Music tastes included electronic, deathcore, crunkcore, and post-hardcore genres.
The scene style era was a chance to be yourself and go against the grain of what everyone else was doing. Even though this era seems far behind us in the year 2020, you can choose to bring it back with one of the following pop-punk inspired cases.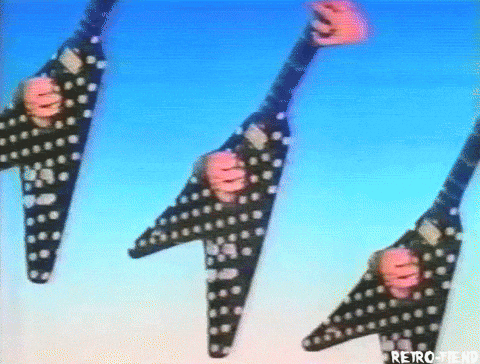 This Endless Rainbows LED Print iPhone Case embraces the defiant nature of scene style. The brightly-colored rainbows will complement a dyed hairdo, and the black background offers a sharp contrast that really calls attention to the rainbows. The neutral background with multiple bright rainbows is quite the head-turner. Plus, you can be yourself and embrace your sense of pride, all of which are in line with themes of scene style.
If you were a teenager who grew up during the scene style era, the idea of phases may be all too familiar: your mom wondering when your "emo" phase is going to end and you telling her that it isn't just a phase.
You can flaunt the It's Just a Phase | Marble Moon Case case in remembrance of your scene style phase. This case features two very simple colors: black and white. Because of its simplicity, you will be able to rock it with any pop-punk outfit you have on hand. This accessory gives off mysterious vibes and can complement any edgy look you want to experiment with.
One defining aspect of the scene style era was loud accessories. Do you remember packing your arms with dozens of bracelets? How about wearing several different hairpins and bows at one time? Or fingerless gloves, ear gauges, and hair extensions?
In the spirit of loud accessories, consider getting this Snake Along Red Snake Skin Case. It will remind you of the pop-punk era and allow you to express your individuality. Plus, even if your phone slithers out of your hand, it will be secured by the product's durable 1.2mm-thick edges.
Black eyeliner was all the rage during the scene style period, and you can embrace that with this Black on Black Case from the Bold Collection! Smudge it to create an edgy look or take your time to create a crisp crease. Either way, this black phone case will be by your side throughout the makeup process and even afterward.
If you've been looking for a way to time travel 10 or 15 years back in time, pick up one of these 4 pop-punk inspired phone cases!
---
LATEST ARTICLES
About National Alliance on Mental Health - May's #EveryCaseCounts Charity Partner
Posted on
At Casely, we want to give back to the community in any way we can. That's why, every month, we select a new charity partner for our #EveryCaseCounts initiative. For...
5 Unique Ways to Pay Tribute to the Mothers in Our Life This Year
Posted on
You don't have to spend a lot of money to make someone feel appreciated. You can show your gratitude in various ways, no matter your budget. And who better to...
Skip the Flowers for Mother's Day - 6 Floral Phone Cases Mom Will Love
Posted on
Every year, people across the nation rush to buy bouquets to show appreciation. And while the gesture is beautiful, the flowers won't last more than a couple of weeks. This...