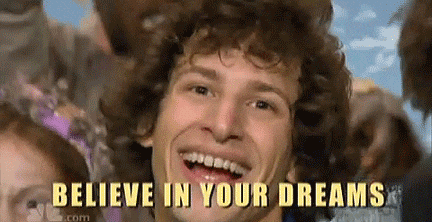 Your vision board is a way for you to plan for the future of your dreams.
2022 can be anything you want, so dream big, go bold, and hold nothing back!
Some people will make a digital vision board, but if you want to look at your goals for next year, a physical board will create a deeper connection.
So find that corkboard or poster, grab some glue, and start plotting it all out!
1) Your Dream Vacation
The year hasn't even started yet, but yes, you already deserve some time off!
Put two vacations on your board, one where price doesn't exist — the bungalow in Bora Bora or Chalet in Switzerland… and then put a picture of how you can make it happen. A local ski hill? A road trip to the beach?
Take your wildest fantasies, and find a way to make them a reality!
2) Represent Your Career Goals
Quick — what is your dream job? Paste a picture of whatever your first answer is. 
Are you on the path to that job? Or do you need to recalculate a bit?
Think about how you can set yourself on the journey to a career that makes you fulfilled. Have you always wanted to start a small business? Maybe work at a nonprofit organization.
Use your vision board to chart your way to that life!
3) Self Care
Self-care has never been more critical. No matter what your routine is now, there is always more you can do to take care of yourself.
Are candles and a bath enough anymore? Get serious with the things that make you happy… Maybe it's time you finally adopted that kitten you pass by every morning!
Want to increase your yoga sessions to every day? Include your favorite yoga mat on your board. Set your goals high and reap the rewards.
But like all self-care, go easy on yourself; if you can't accomplish one goal, take solace in everything you have achieved.
Taking risks feels good; just remember to comfort yourself through it all.
4) People! 🧑‍🤝‍🧑
No one goes through life alone. There are people who love you and want the best for you.
People are the best inspiration you can put on your board. Include your favorite photos or even postcards and letters you've shared.
Seeing their smiling faces every day will remind you why you grind every day; friends and family are who will be there for us! Plus, you'll just want to make new precious memories when you look at the old ones!
✨ Grab This Year ❤️
No one knows what 2022 will bring, so every vision you can imagine is valid. Don't let anyone stop you from putting anything on your board.
Maybe this is the year you proudly display your vision board over your bed, or maybe you keep it in a secret journal just for you…
Find what you need — and get it!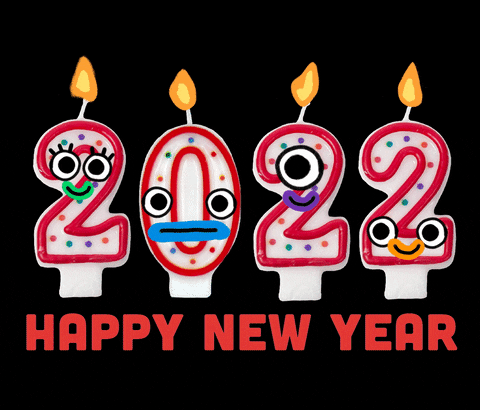 ---
LATEST ARTICLES
It's Sagittarius Season! 5 Gifts for Your Sage Bestie
Posted on
The last fire sign in the zodiac, Sagittarius, is anything but the last thing on your mind. These fiery, free-spirited, and willful creatures make an immediate impact on anyone they...
Move Over, Pumpkin Pie! 5 Better Thanksgiving Desserts for Your Table This Year
Posted on
Autumn is all pumpkin this and pumpkin that—it's everywhere you go. Now don't get us wrong, we have nothing against pumpkins. Pumpkin pie is one of the great pie flavors....
How to Clean a Plastic Phone Case
Posted on
Although plastic phone cases are relatively low maintenance, they can be difficult to clean correctly. Unlike other materials, such as leather, plastic is susceptible to wear, discoloration, and warping. Following...