The start of spring always has an exciting feeling about it. The first buds are blossoming, the air is warmer, and everyone's mood starts to lift out from the drudgery of winter. It's the perfect time to look forward to new beginnings. 
To make the most of this feeling, you need to be listening to the right music. Every great movie has a great soundtrack, so why should your life be any different? 
With that in mind, we've compiled eight of our top picks for songs to get you in the mood for something new.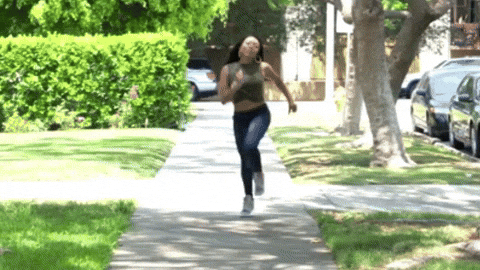 1. Here Comes the Sun - The Beatles
A classic song that almost everyone at least knows the chorus to, what could represent Spring better than this sunshiney tune? Embrace the positivity of The Beatles and let the sun in, little darling! 
2. Feelin' Good - Nina Simone
It is genuinely impossible to listen to this song and not feel empowered and fearless, which is exactly the kind of energy we need moving into spring. 
If nothing else, the theatrics and drama of this song make for some great karaoke. Just maybe give your neighbors some warning about your powerful lungs.
3. Begin Again - Taylor Swift
New beginnings, new loves, and getting over bitter exes all wrapped up in one song. Ms. Swift never fails to deliver, and this hopeful song is no different. 
Even if you aren't looking for anything romantic this year, it's hard to resist the charming optimism of the lyrics. 
4. I Can See Clearly Now - Johnny Nash
Getting out of winter can sometimes feel like a fog has lifted, both literally and figuratively. Nothing encapsulates this better than Johnny Nash's classic hit about embracing clarity and moving on from challenging times. 
5. We've Only Just Begun - The Carpenters
If you haven't seen the horror film 1408, this song won't be anything other than charming and hopeful, which is what we need for spring! 
If you have seen 1408, maybe skip this one on your feel-good playlist. Supernatural hotels are so not the spring vibe. 
6. The Sun Will Rise - Kelly Clarkson 
What better way could there be to welcome spring into your life than a belter from the original American Idol herself? 
Clarkson's vocals soar throughout this song, and your spirit will go right along with it. Sure, it's a little cheesy, but that's precisely what makes it so great. 
7. New Shoes - Paolo Nutini
If you're less into power ballads and more into a joyful acoustic number, this is the song for you: new shoes, new beginnings, and a restrained bit of guitar. Just let Paolo show you how it's done. 
8. Radioactive - Imagine Dragons
Last on our list, but by no means least, a bit of a heavier track for our guitar-loving readers. This song was huge when it first dropped and remains enormously popular. If you want a spring anthem, you've found it here. 
Embrace Change This Spring!
Spring is all about new beginnings and leaving the cold and dark in the dust behind you. Brighter days are ahead; you just need the right playlist to accompany you. Each one of these songs is sure to give you some much-needed positivity. Don't just take our word for it—listen for yourself!
---
LATEST ARTICLES
Bestie Bucketlist! 6 Activities To Do in 2023 with Your Best Friend
Posted on
Best friends are the greatest. But too often, they can get put second to romantic partners or careers. It's 2023, and it's time to ask yourself, 'Have I prioritized my...
Year of the Rabbit – 5 Predictions for this Lunar New Year
Posted on
Finally, 2023 is officially here, and we'll officially be in a brand new Year of the Rabbit in the Lunar New Year. The Rabbit is the luckiest sign in the...
6 Colors for Your 2023 Wardrobe & Cases to Match
Posted on
After another slightly chaotic year, it's no surprise that the colors of 2023 are seeking tranquility. But fear not, this doesn't mean a boring wardrobe! These statement colors will enhance...