Bring the Outdoors In with These 6 Nature-Inspired Casely Cases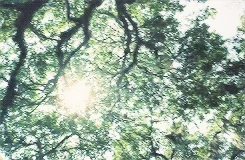 With summer in full swing, you're ready to soak up as much of the outdoors as possible. However, work and other obligations may be keeping you inside far more often than you would like.
Luckily, you can get creative and bring the outdoors in with any one of these 6 nature-inspired cases!
Is gazing at marine life one of your favorite things about the summer? If so, this Something's Fishy Navy Blue and Yellow Fish case is the perfect accessory for you! It features dark blue and yellow fish swimming in different directions in pale blue water. You'll always feel like you're right by the seaside with this accessory on your phone.
Daydreaming of a day spent entirely outside? This Daisy Daydream Red Coral Floral Case will fulfill this aspiration! It features classic white daisies strewn across an orangish-red background. Every time you pull out your phone to send a text or post something on social media, you'll be reminded of summer days spent outside.
If you're longing for a peaceful night outdoors, you can bring that energy inside with one of our Pastel Marble Moon Cases! This accessory has a very textured look and swirls together in shades of pink, blue, and purple to represent the moon.
Instead of searching for the moon in the night sky, you'll be able to see it right in the palm of your hand!
Has the monotony of being stuck indoors brought your energy down? Embrace your spirited side with this On the Prowl Leopard Print Case. It features spotted leopards in various sitting, walking, and pouncing positions that rest on a pale background.
This accessory emits an exciting safari aesthetic that will let you experience the adventurous side of being outdoors!
Dying to get your tan on by the beach? The High Tide Layered Ocean Waves is reminiscent of a day spent on the oceanside. This accessory has orange, purple, and pink waves that sit beneath a light purple sky. It's a cheerful case that will get you through any dreary day spent indoors and inspire you to plan your next trip to the beach.
Plus, this product protects your phone just as well as SPF 100 protects your skin! You can rest assured knowing your phone will be safe from any drops or tumbles onto hardwood floors and other indoor surfaces.
The middle of summer means that sunflowers will be in their peak growth. Even if you're missing them outdoors, the Bright Yellow Sunflowers Case will give you a little taste of your favorite season! This accessory displays artistic sunflowers plastered on a clear background. You can enjoy a unique touch of nature and still allow your phone's true look to shine through!
Being stuck inside is what you make of it, so add some joy to your time spent indoors with one of these 6 nature-inspired cases!