Winter's Here: Get One of These Frosty Blue-Hued Cases!
As the temperatures begin to drop and blankets of snow cover neighborhoods everywhere, some people may retreat indoors and wish for warmer days.
Here at Casely, we don't let the winter blues get us down. We embrace everything that the season has to offer. It's a magical, entrancing time that lets you celebrate the holidays and spend time with your loved ones.
If you're looking to champion the spirit of wintertime, consider getting one of these four frosty, blue-hued cases for your phone!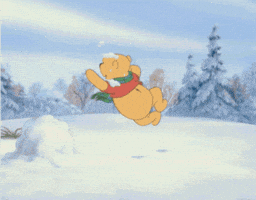 Winter is a time to let your imagination run free. Embrace a childlike mindset with this blue Wild West Adventure case!
It features cowboys, horses, cattle, and desert plant life artistically stenciled in blue ink. The imagery dances across a plain white background, letting your aesthetic pop. The colors are reminiscent of winter and pair well with any cozy winter outfit you have in mind.
If you're looking for something holiday-themed, this accessory calls the beloved movie A Christmas Story to mind. Even if you've seen it a thousand times before, it's appeal will never grow old.
Embrace Ralphie's enthusiasm for the Western-inspired Red Ryder BB gun with this Wild West phone accessory!
Some people view winter as a somber, gloomy season. They can't wait to say goodbye to it—but not us!
At Casely, we embrace even the shorter, darker days and colder temperatures. Our cases help you keep up your spirits, no matter Mother Nature's mood.
You, too, can brighten up your winter days with this Light Blue Battery-Powered Charging Case.
The baby blue hue will leave an impression on everyone who sees it. Plus, you'll always have enough battery. Boost your mood by playing your favorite indie folk playlist. With this nifty item, you can relax by the fireplace and capture fun-filled memories with friends.
This winter, we know you won't want to get caught in the snow without a pair of mittens and a warming cup of hot coffee from Starbucks. Add this stylish and convenient phone case to the list of things you don't want to be without this winter season!
The winter season can undoubtedly bring some stress to your life. Shopping around for the best deals on Christmas gifts and hosting out-of-town guests—it puts a lot on your plate.
If you need a way to unwind, treat yourself to this Go with the Flow Light Blue Yoga phone case.
Of course, it's perfectly okay to spend some time wrapped up under a blanket watching your favorite movies. But this accessory is a great reminder to stay active and get up and about this season.
We're big fans of plaid at Casely, and this As if! Light Blue Plaid case is no exception.
The light blue hue puts a unique twist on the traditional red. You can use it to watch shows while cozied up with your S.O. This case will be the perfect accessory to have by your side during the wintry season.
Don't Feel Blue—Feel Casely!
Be sure to enter the winter season in style with one of these four frosty blue-hued cases at your side! You can take advantage of some big savings too, with our 25% off sitewide. Sales go until the 23rd, so hurry!