Outdoor music festivals are always an exciting time. They give you a chance to see your favorite artists live, discover new ones, dance and sing your heart out, meet new people, and spend time with friends.
A big part of music festivals is coordinating your outfits to fit with the current trends. Whether you're attending a music festival on a beach, in the woods, or another setting, you'll find a lot of the same trends anywhere you go. Here, we'll outline 4 2020 festival trends and how you can use a Casely product to accessorize.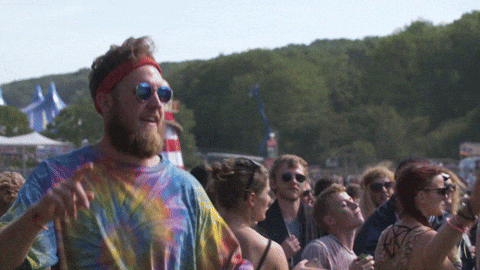 One great part of festivals is being outside and embracing nature. Take advantage of the outside environment by adding the Leaf Me Alone case to your outfit. The earthy vibes that this case gives off will help you escape reality and make you appreciate your surroundings. This clear case features dark and light green leaves that are supported by thin, brown stems, which makes for a very visually-pleasing accessory.
 
A common trend this year is to wear lots of white. While you shouldn't look like the bride at a wedding, don't be afraid to rock a lot of white accessories. Consider wearing a white bow, skirt, high top shoes, or crochet top to neutralize parts of your outfit. Then, pair this Half White Marble Clear Case with whichever white clothing accessories you choose.
This white phone case offers a clean, slick look with some gray streaks peppered in. Plus, some of your phones will be able to shine through, as the top portion of this product is transparent. It will look fabulous, no matter if your phone is a neutral or bold color.
The first Coachella music festival took place more than 20 years ago back in 1999. Music festivals date back even earlier, with the Monterey Pop Festival in 1967 and Woodstock in 1969. Even though we're in 2020, it is incredibly trendy to dress like you're straight out of the '70s. You can do so by rocking a suede vest, headband, retro T-shirt, flared pants, or a polyester jumpsuit.
Whichever iconic '70s outfit you choose, pair it with this Stuck On U Festival Sticker Black Case. The brightly colored stickers are situated on a black background, which serves to neutralize your phone case and help you effortlessly pair it with any colorful hippie outfit you have on hand.
Beach outfits are all the rage this festival season. No matter if you rock a bikini top and shorts or a flowy maxi dress, our Here Comes the Sun Colorblock Sunset Clear Case will complement your outfit perfectly. The pastel yellow, orange, pink, and blues and dark red make for a colorful case that you'll be proud to tote around during your festival day.
No matter what adventures your music festival brings, one of these 4 trustworthy cases will protect your phone along the way (and up your fashion game)!
---
LATEST ARTICLES
It's National Hot Chocolate Day! Here are Three Recipes to Take Your Hot Cocoa to the Next Level
Posted on
National hot choccy day is upon us. What a great end to the year as we celebrate on January 31st! Chocolate lovers around the world rejoice.  Our creative thinkers here...
Bestie Bucketlist! 6 Activities To Do in 2023 with Your Best Friend
Posted on
Best friends are the greatest. But too often, they can get put second to romantic partners or careers. It's 2023, and it's time to ask yourself, 'Have I prioritized my...
Year of the Rabbit – 5 Predictions for this Lunar New Year
Posted on
Finally, 2023 is officially here, and we'll officially be in a brand new Year of the Rabbit in the Lunar New Year. The Rabbit is the luckiest sign in the...