Spring is in the air!
There's just something so calm and peaceful about this season. Rebirth and new opportunities reveal themselves as the weather warms up, and plants start to grow back.
We love these beautiful, genuine aspects of spring as much as the next person. But, if we are honest, we also love the superficial aesthetic that this time of year brings.
One of our favorite parts? The color palette. There's no denying that pastels are the theme of this season. You get to don outfits that show off these soft, delicate shades.
Here at Casely, we want to help you get ready for spring. Here are our favorite pastel-colored cases.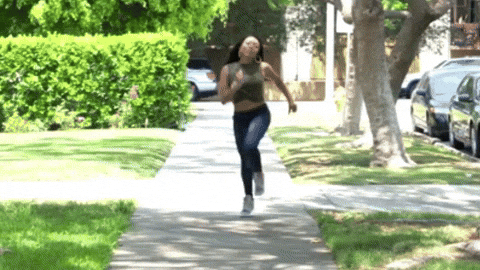 Who says spring is only beautiful on Earth? See another side to this season with our otherworldly Pastel Marble Moon design.
This pattern paints our magnificent moon in a whole different light. It gives a pop of color to the classic craters we know and love.
The subtle shades of pink, blue, and purple swirl together create a modest yet bold look. It'll be hard to find something else like it in this galaxy.
You can pair this option with your lovely pastel pieces to create a stunning spring outfit!
As we mentioned earlier, spring is the season of rebirth. Flowers everywhere are in bloom, creating beautiful scenery and symbolizing fresh starts.
This awakening of the Earth makes it the perfect time to rock our Flower My World designs.
The casual, carefree pattern is reminiscent of the very nature of the season. The toned-down color options aren't loud like other similar designs, making it an excellent choice for spring.
Our Flower My World series is available in burnt orange, jade green, ocean blue, purple mauve, and yellow. So, take your pick and get to creating a super cute look.
Here is yet another fantastic pastel option that happens to be flower-themed.
Our Daisy Daydream Baby Blue Floral pattern is hard to beat. You get a calming pastel blue accented with beautiful daisies. Anyone who sees this case will understand your love for spring. That is if they don't get lost in the mesmerizing field of flowers this case offers!
To be fair, it's not QUITE time for the beach yet. Most areas are still a little chilly, meaning activities like picnicking or hiking might be more appropriate than hitting the beach.
But, this case's pastel colors are too great not to show off during spring. The understated shades will complement any springtime outfit you have at your disposal.
Plus, the wave design is super cute, and there's nothing wrong with celebrating all things summer a little early!
As you can tell, we love pastels. There's just something about their subtle, understated tone that is so appealing. If you enjoy these shades as much as we do, be sure to snag one of our pastel cases today!
---
LATEST ARTICLES
4 Things to Put on Your Vision Board for 2022 💭💭💭
Posted on
Your vision board is a way for you to plan for the future of your dreams. 2022 can be anything you want, so dream big, go bold, and hold nothing...
About The American Foundation for Suicide Prevention - January's #EveryCaseCounts Charity Partner
Posted on
Here at Casely, we're serious about making the best phone cases out there, but did you know we are also serious about changing the world?  Yep — every month, we...
Get a Fresh Start in 2022 - How to Clean a Clear Phone Case
Posted on
Clear phone cases are awesome — especially if you chose your phone because of its original coloring. Seafoam green, metallic gold, space gray, there's plenty of options out there. Why...