When you think glamour, you probably think of luxuriously long talons painted with sensual colors and intricate designs.
From Cardi B to Billie Eilish, eye-wateringly long nails have been seen on celebs for a long time now. However, there's no denying that for most of us, they're slightly… impractical.
But whoever said that short nails can't carry that same energy? This Spring/Summer season is seeing a resurgence in the popularity of clipped styles.
Keeping your nails tight and trim allows for ease of mobility throughout day-to-day life. They allow you to use your hands without the worry of breaking a nail!
See below for some sweet short nail shapes and design inspo 🍬
Our Favorite Looks for Cute Short Nails
With amazing style trends for cute short nails, you can have the best of both worlds. Here are some of our top short nail styles you can easily try!
Oval Nails
Oval nails = classic. They simultaneously blend in and stand out with their refined, smooth and unobtrusive shape. Unlike popular square-shaped nails, there are no jagged edges, so ovals are unlikely to chip or get caught on anything. Activities like typing and texting are a breeze!
Because of the neutral shape, ovals look incredibly natural when painted with soft pastels. Shades of pink and tan lend themselves beautifully.
PS... Look how those amazing @VanityProjects nails above match our Caramel Delight case!
Round Nails
You can't go wrong with round nails, no matter the occasion. The most realistic-looking shape of all, going with a round nail allows your hands to look as natural as possible while still looking clean and polished.
For style, you can go in two directions here. Keep it neutral with nude tones and a matte finish or spice it up with bold colors and designs.
Try something cute and pastel to match our Light Blue Skies case 💙 
Short Pointy Nails
If you're looking to make a statement, nothing beats pointy claws. This is a great choice for a fierce appearance that screams "Don't mess with me." 😈
Alternatively, almond nails have a more rounded point, making them less lethal but just as bold.
Colorful tips will make this look pop. Pair with a pretty phone case like our Tie Dying Over You design and bright lipstick for an eye-catching look.
How to Shape Your Nails
Luckily, you don't need much to get started. A simple nail file will do the trick, or opt for a glass file for extra precision.
When filing, start from the outside and work your way in. This gives you control over the shape and ensures that those tricky corners will be smooth and even.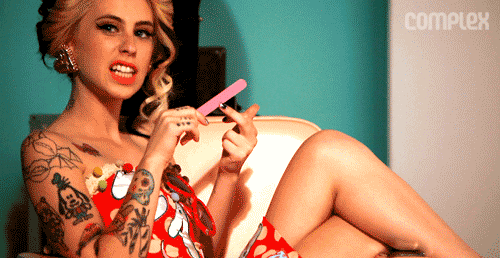 Nail art gives you the freedom to express your personal style and make a statement, and short nail trends are here to stay. Design possibilities are endless… just like the designs of Casely phone cases!
What are you waiting for? Pair your favorites for a jaw-dropping look!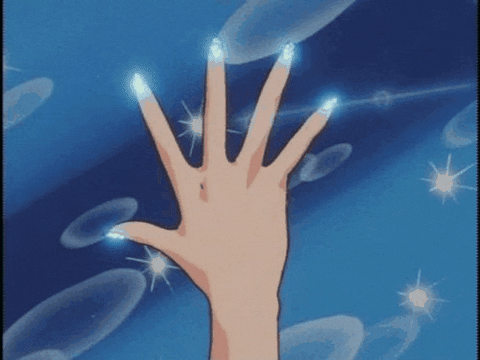 ---
LATEST ARTICLES
Summer Kickoff — 5 Fashion Trends to Lookout for in 2022
Posted on
Summer is right around the corner, making it the perfect time to prepare your wardrobe. We think you'll enjoy these trending looks with styles so cool your fit could totally...
About The Trevor Project - June's #EveryCaseCounts Charity Partner
Posted on
At Casely, we're devoted to creating the most fun, stylish, and protective phone cases on the market — but our dedication to making the world a better place runs deeper...
It's Gemini Szn! How to Keep Up with Your Gemini Bestie This Summer
Posted on
Of all the zodiac signs, Geminis have earned quite a reputation. Drama in your friend group? All eyes are on the Gemini. Need some help crafting the perfect text comeback...