You know your BFF better than anyone. You know what they like, what they don't like, and everything in between.
But, when it's time to buy them a holiday gift, you draw a blank. This doesn't mean that you guys aren't BFFs; you just might be struggling to find a gift that's as unique as they are.
Luckily, we've got your back! Our team wants to help you plan ahead and make holiday shopping for your BFF that much easier.
That's why we suggest getting your BFF a Casely Club membership. Read on to learn why it's a foolproof holiday gift!
What Is the Casely Club?
The Casely Club is a subscription service that sends members a new phone case every month (or every season). Members can choose which accessory they want from our website's regular collection and exclusive "members-only" designs. If they prefer, members can have our team of stylists make which case they get a surprise! 
Why a Casely Club Membership Is a Great Gift
After reading about the Casely Club, you probably want to become a member yourself. But a membership also makes a great gift. Some reasons you might want to get a membership for your BFF include:
It's Thoughtful
When it comes to your BFF, you don't want to get a meaningless gift. Luckily, our subscription service is about as thoughtful as you can get. It treats your BFF to super cute phone cases that help them express their unique style!
It's Practical
If we're being blunt, holiday gifts tend to be useless. Mugs, candles, and bath products are nice in theory, but they are just more junk for us to collect.
Our membership service is much more practical. It sends accessories that will amp up your BFF's style and protect their phone. And, the wide variety of cases will keep things from getting boring.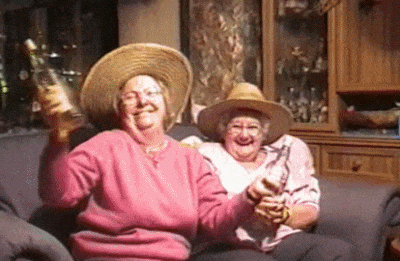 It's Affordable
Let's be honest. We're all on budgets, especially when it comes to holiday shopping. You have lots of people to buy gifts for and can't afford to break the bank on your BFF.
Luckily, a Casely Club membership is super affordable! Each case comes at a low price while still being stylish and offering plenty of protection.
Best of all, there's plenty of flexibility with your membership. You can choose to receive a new case every month or every season (every 3 months). You can always skip a shipment if you're not feeling it. And, if you ever want to leave the club, no problem! You can cancel at any time, no questions asked.
Your BFF's Perfect Gift is Here
Your best friend deserves the world. It might be a little hard to gift them that, but a Casely Club membership is the next best thing.
Don't wait until the last minute; get a head start on your holiday shopping today. Click here to buy your BFF a Casely Club membership. You'll be hard-pressed to find a better gift anywhere else!
---
LATEST ARTICLES
About the ASPCA - July's #EveryCaseCounts Charity Partner
Posted on
At Casely, protecting your cherished possessions is part of our calling, which is why we build durable (and adorable) phone cases. But your phone isn't the only thing we believe...
8 Best iPhone 12 Pro Max Protective Cases in 2022 Reviewed
Posted on
With every iPhone upgrade, Apple offers new, innovative features and solutions that make life as an iPhone user simpler and more fun. The iPhone 12 Pro Max is no exception....
8 Best iPhone 13 Pro Max Magsafe Case in 2022 Reviewed
Posted on
The next most important thing to your iPhone is the case. A stylish case says as much about you as your phone choice, probably more.  Your case frames your phone...