If you're like us, you lowkey love that Christmas songs start playing on a loop starting in November. It really gets you in the mood for the best holiday of the year!
To further pump you up, we've picked out the best of the best for this list: the most popular Christmas songs and our most festive cases to match.
Don't forget, still have our BOGO sale going on this month. Pick out a case for yourself and any other holiday music lover in your life!
Let's get started, baby!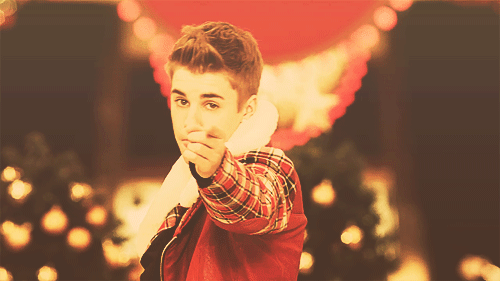 ---
Sometimes, even the most die-hard Santa fans out there get a little tired after hearing so much Christmas music by the end of the season. The clear exception to this is, of course, Mariah's 1994 classic All I Want for Christmas Is You, which is scientifically impossible to get tired of.

Similarly, you'll find the stars and bright red of the Among the Stars Red Star Patterned Case to be an equally classic pick. Plus, it'll match any Santa costume!
---
Please don't give this I Heart Tie Dye Case away, unless you're giving it to someone special this year. Actually, this case would make a pretty good Christmas gift, so maybe consider grabbing one for our December BOGO sale before it ends! And we should all take a page out of George Michael's book and keep the festive spirit of love and warmth alive this season by spreading joy where we can. Peace!
---
3.  Cool Black Marble Holo Case + Carol of the Bells (as performed by the Trans-Siberian Orchestra)

The Trans-Siberian Orchestra is famous for the colorful laser light shows at their concerts. If there's one thing this Cool Black Marble Holo Case looks like, it's that. If TSO is touring near you this year, pick one of these bad boys up before you rock out. It's technically Christmas-y in that regard, right?
---

(We have to recommend Michael Bublé's rendition of this wintery classic, because duh.) The stunning pattern on this Beautiful White and Pink Marble Case will make you think you're in a gorgeous winter wonderland surrounded by a flurry of snowflakes. The only difference is that it'll be a lot less cold and it's just on your phone. Have a little imagination, okay? Anyways, this pretty case is perfect for the wintertime. Maybe the cute touch
---
The subtle Midnight Marble Black & Navy Glitter Club Case is for when you need something a little more subdued (but not less stylish) for this holiday season. This case looks as smooth as Bing Crosby's take on one of the prettiest Christmas carols out there.
Casely subscription members are already ahead of the game. This case is featured as one of our December subscription picks, but you can still snag this one before the season ends. (Hint: you still have time to subscribe for January! It's like another Christmas each month!)
---
---
LATEST ARTICLES
Hello, Spring! 8 Spring Floral Fashion Trends and Cases to Match
Posted on
The birds are chirping a little louder, the sun is shining a little brighter, and everyone's feeling a little happier. That's right, Spring is here, and we're so ready to...
5 Must-Have Items to Take on Spring Break
Posted on
Do you hear the birds singing? Spring is here! And that means spring break is right around the corner. You can spend spring break in many ways, from sleeping out...
Cozy Fashion Must-Haves and 3 Wintery Cases to Complement
Posted on
We're officially into winter, and although you might be unhappy about the colder weather, one way to lift your spirits could be to reinvent your style.  The start of a...