Looking to Give Thanks? Never Run Out of Battery With These 3 Charging Cases
It's your worst nightmare:
You're going over to a relative's house for Thanksgiving dinner. Before leaving, you notice your phone's on low battery. It's too late to charge it, but you figure it'll be fine. There will be stuff to do, and you won't be there that long, anyways.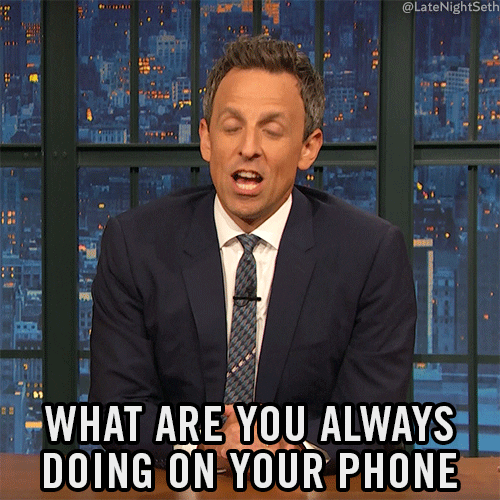 You probably know how this story is going to play out. To avoid the "low battery at a family gathering" issue altogether, you should get our charging cases. They are a practical, fashionable accessory that will leave you wondering how you ever got by without it.
The Nightmare Continued...
So you get to your relative's house with your phone on low battery. You quickly realize that your initial thoughts were wrong.
You are forced to say hi to distant aunts and uncles and dodge questions about your life. This becomes harder and harder as your phone's power dwindles down. There's nothing else to really entertain you for the time being. You just hope its time for dinner soon.
A case like our Solid Black Battery-Powered Charging Case would've prevented this problem in the first place. The pack charges your phone on-the-go, meaning you wouldn't have to worry about finding a compatible charger.
Spice It Up
The black is a simple, sleek option that many like. It goes with just about anything and won't get dirty easily.
If you're looking for something a little more colorful, we've got you covered! Try options such as Crystal Gold or Shiny Rose Gold styles. Like with all of our other battery-powered charging cases, they'll make sure your phone gets through the day.
With these, you can be a little more creative when styling your outfit. Match them to your cozy sweaters or formal outfits!
Protect Your Phone
Here's another nightmare you might encounter at a Thanksgiving dinner:
Your little cousins are just as bored as you are. They see that you have your phone, wander over, and ask to use it to play games. You reluctantly hand it over, and soon they are fighting over it.
You'll want a case that can protect your phone from even the most rambunctious kids. Our charging cases, such as the Solid Red Battery-Powered Charging Case, are durable and can withstand the roughest of conditions. The smooth, sleek design is a bonus and pairs well with almost anything you might wear.
Thankfully, They're Affordable
You might think something like a phone case that charges your phone would be ridiculously expensive. Luckily, ours are very affordable without sacrificing quality.
In celebration of Thanksgiving, we're making them even more affordable with our promotion! Use the code "GIVETHX" anytime between November 6th-27th to get 25% off your order.