Maybe you casually read your horoscope when it comes across your social media feed. Or, perhaps, you religiously follow your moon and rising signs. No matter how you adhere to it, it's a fascinating field that gives insight you won't find from anywhere else. Here at Casely, we're ready to help you rock your celestial side. We have six phone cases that will allow you to express your love of astrology everywhere you go!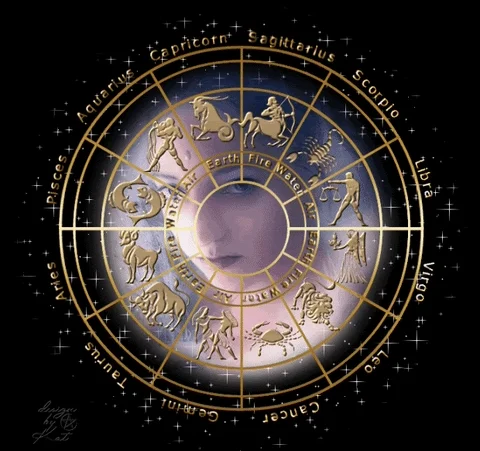 Get lost among the stars and show your patriotic pride with this red patterned accessory featured in our Classic Collection. It showcases an arrangement of stars on a bright red background. The starry shapes give you a constellation all your own, and you get the gift of protection, too, with our unique polycarbonate casing.
Astrology certainly has a sense of adventure about it. Why not flaunt your dauntless nature with our Out of this World Astronaut Case? It features multiple go-getter explorers surrounded by an expansive black sky and white stars. 
If you're looking for something that hits a little closer to home, don't forget that Earth's very own sun is a star! Our Here Comes the Sun Clear Case features a pastel yellow sun rising over a uniquely-colored ocean and horizon. Get in touch with your sun sign and your artistic side when you accessorize with this mesmerizing product.
Our It's Just a Phase Marble Moon Case features five different phases of the moon, including its waxing, waning, and full versions. The symmetrical arrangement of these moons is aesthetically pleasing. On each end of the crescents, you'll find a simple star that pulls the whole look together.
Even if you go through many fashion trends a year, this accessory will always have your back. It complements both monochrome and colorful outfits, so you'll never have to worry about your phone case clashing with the rest of your look.  
Picture a star-filled sky on a calm night in the countryside. Away from light and fog pollution, you can see every distinctive star brightly lit up and guiding adventurers throughout the universe. That vibe is what our All That Glitter Charcoal Silver Case radiates. The dark background filled with shiny stars will make you long for a night away from busy cities and streetlights. We also offer the same product in a Gold Crystal version. 
Embrace the Chinese astrology with this Paper Crane Origami Case. In Chinese mythology, cranes are a symbol of immortality. The minimalist paper cranes flapping calmly on a soft pink background will hold the promises of hope and fortune in your future horoscopes and let you soar among the immortals.
If you are an astrology buff, you'll appreciate the beauty that these products have to offer!
---
LATEST ARTICLES
It's Sagittarius Season! 5 Gifts for Your Sage Bestie
Posted on
The last fire sign in the zodiac, Sagittarius, is anything but the last thing on your mind. These fiery, free-spirited, and willful creatures make an immediate impact on anyone they...
Move Over, Pumpkin Pie! 5 Better Thanksgiving Desserts for Your Table This Year
Posted on
Autumn is all pumpkin this and pumpkin that—it's everywhere you go. Now don't get us wrong, we have nothing against pumpkins. Pumpkin pie is one of the great pie flavors....
How to Clean a Plastic Phone Case
Posted on
Although plastic phone cases are relatively low maintenance, they can be difficult to clean correctly. Unlike other materials, such as leather, plastic is susceptible to wear, discoloration, and warping. Following...