International Yoga Day (June 21) is approaching. Whether you're an experienced yogi or have done a smattering of classes over the years, you know how beneficial it can be for your mind and body.
If you've ever tried a session but found it too challenging or strenuous, you should hear about an increasingly popular style of the practice, called Gratitude Yoga. It's less about burning calories and more about connecting with your mind, body, and spirit.
It's about giving thanks to everything that brought you to the mat.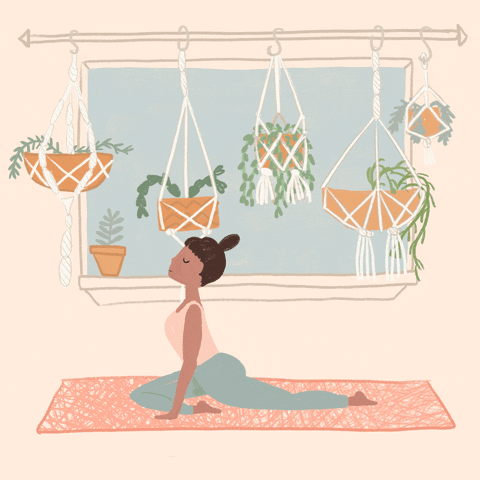 It's always good to disconnect from all our devices, step outside the grind of day-to-day work life, and get back in touch with our innermost selves. But doing that through forms of exercise can be difficult. Gratitude practice eliminates those barriers with low impact, meditation-style asanas (poses).
If you still need that extra oomph of motivation to commit to a session on International Yoga Day, check out our Light Blue Yoga Case! Seeing your Casely case multiple times a day will keep your mind on the moves.
Over time, you might find that practicing is the thing you look forward to all day.
What is Gratitude Yoga?
Gratitude Yoga is just another style of the ancient exercise form, like Hatha, Vinyasa, Aerial, and many more. The word itself means "union," or "that which brings you to reality." Yoga is not a religion or philosophy but a practice. It is the notion of becoming one with your mind and body, slowing the world around you down so that you sense your innate interconnectedness with all things.
How is Gratitude Yoga different from the regular style? While usually the practice involves many poses that stretch the muscles, strengthen the joints, and get you sweating, Gratitude practice shifts the focus away from physical strengthening and inner peace.
Essentially, it focuses on the practice's purest philosophy: be well.
How Do I Practice Gratitude Yoga?
The first thing to do to practice Gratitude Yoga is to make sure you have the right setting.
Many people light candles, play relaxing instrumental music, and scent the room with incense. Wear comfortable (but not loose-fitting) clothing, lay down your mat and start in a seated position.
Hold your hands together at your center, close your eyes, and let your mind wander until it stops demanding your attention. It's all about being thankful for now and recapturing a sense of oneness with the universe, so your modern, hyper-connected mind is going to take a while to slow down and tire out. Be patient.
You may then want to list a few things in your mind that you're thankful for — your home, your friends, your family, nature, your positive attributes — anything you want.
Beyond that, just about any of the usual poses can be incorporated into a gratitude yoga session. The main thing to keep in mind is gratefulness for all that is light and connects you to everything good in life, leaving you feeling refreshed and glad.
Happy International Yoga Day!
Whether you're a master or a beginner, doing a practice on this day might be the start of something special.
Move your body and give thanks for all the good things in your life for a positive mental boost. Namaste! 🧘
---
LATEST ARTICLES
Move Over, Pumpkin Pie! 5 Better Thanksgiving Desserts for Your Table This Year
Posted on
Autumn is all pumpkin this and pumpkin that—it's everywhere you go. Now don't get us wrong, we have nothing against pumpkins. Pumpkin pie is one of the great pie flavors....
How to Clean a Plastic Phone Case
Posted on
Although plastic phone cases are relatively low maintenance, they can be difficult to clean correctly. Unlike other materials, such as leather, plastic is susceptible to wear, discoloration, and warping. Following...
3 Fall Aesthetics in 2022 and Cases to Match
Posted on
Fall is all about going back to school and the seasons changing—which means your style has to keep up. We'll see a wide range of aesthetic trends emerging through fall...