We love sweet treats here at Casely, and we love our matching phone cases even more! You can showcase your love for all things sugar related with our cute candy-colored cases. You can have your cake and eat it too with these!
Check out which Casely iPhone case matches your favorite sweet treat.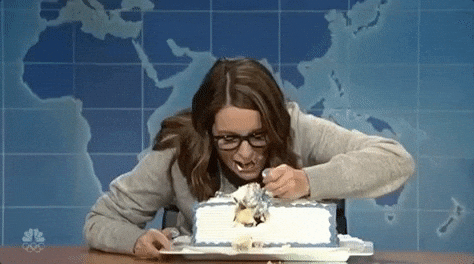 Doughnut Diva
Nothing brings us more joy than starting our mornings with a cup of iced coffee and a freshly baked donut. Check out the Holographic Donut Clear Case to match your favorite breakfast treat! Let the world know that you have a serious sweet tooth with this statement accessory. The sprinkles shimmer in the sunlight, so your case will shine as bright as you do during a sugar rush!
Rock Candy Girl
Some of our favorite childhood memories are from eating rock candy on a warm summer day. We love this Teal Blue Seaglass Case that reminds us of our favorite guilty pleasure: candy. The bright teal with a pattern that is broken up looks just like a zoomed in photo of rock candy! This sweet accessory will cure the nostalgia of your childhood and always remind of you those fond, yummy memories.
Cotton Candy Queen
Our cases from The Bold Collection offer a variety of trendy color combos. One of our favorites is Cotton Candy Electric Blue on Pink. It reminds us of long nights at the fair spent in sugary excitement. Cotton candy is sweet and pretty, just like you! This case is the perfect fit for your personality and your favorite treat.
Bubblegum Broad
You can always enjoy chewing a sugary piece of your favorite bubblegum. The Hot Pink Marble Case reminds us of the bright color of bubblegum! The color of this phone case pops just like a big bubble. This accessory will match your bold and bubbly personality just like the bold and bubbly gum you love!
Sherbert Showstopper
We love the pretty pastels in sherbet and our Rainbow Marble Swirl iPhone Case brings us back to the days of eating sherbet in the living room with grandma (BEFORE dinner!!!). The swirl patterns look just like the bottom of a melted bowl of sherbet. You will be a pastel princess with this cute case!
Licorice Lady
Red licorice has always been one of our favorite movie theater snack choices. The bold red color and sweet taste still make our mouths water! This Solid Red Battery Powered Charging Case makes us think of red licorice candy every time we look at it. The bright red matches the color of licorice perfectly! The battery pack in this case also hypes us up just like a sugary snack.
Pop Rock Princess
Remember the first time you felt the fizzy popping sensation of pop rocks? This Glitter Rose Gold Crystal Case brought us back to that moment immediately! The sparkly embellishments remind us of shiny little pop rocks. Enjoy childhood nostalgia with this accessory, and look cute while doing it!
---
LATEST ARTICLES
Summer Kickoff — 5 Fashion Trends to Lookout for in 2022
Posted on
Summer is right around the corner, making it the perfect time to prepare your wardrobe. We think you'll enjoy these trending looks with styles so cool your fit could totally...
About The Trevor Project - June's #EveryCaseCounts Charity Partner
Posted on
At Casely, we're devoted to creating the most fun, stylish, and protective phone cases on the market — but our dedication to making the world a better place runs deeper...
It's Gemini Szn! How to Keep Up with Your Gemini Bestie This Summer
Posted on
Of all the zodiac signs, Geminis have earned quite a reputation. Drama in your friend group? All eyes are on the Gemini. Need some help crafting the perfect text comeback...