Casely Crafts - Make Your Own Mini Succulent Terrarium
Add some greenery to your space the aesthetic way with a cute homemade terrarium!
These little guys look adorable suspended from the ceiling in a glass plant hanger or simply growing in a jar on your desk.
Not only do they look sweet, but they're so easy to make with a few things lying around the house and basics you can pick up cheaply from Lowes or Home Depot.
They're extremely low-maintenance as well - in this guide, we're using succulents to build our terrariums. They hate to be overwatered and love the warm terrarium environment.
We've based our tutorial on Hey It's Ianna's quick and simple YouTube guide below!
You'll Need…
Sand
Rocks
Moss
Cactus soil
Succulent plant(s)
Glass jar, geometric planter, candle holder… anything glass! (Tip - look around the house and see if you have a suitable glass container that you can recycle)
Tweezers
Spoon
Method:
Line the bottom of your terrarium with a layer of sand - this aids with water filtration.
Add a layer of rocks to your jar.
Top with moss (moss can be difficult to handle, especially if your container is a geometric shape like Ianna's, so this is where your tweezers come in to help place it!)
Next, spoon in your cactus soil, making sure it's moist but not wet. By now you should have distinct layers built up in your container.
Now it's time to plant your succulent! If you're using one that already has a pot, dig it out carefully, avoiding breaking the roots. It can keep some of its surrounding soil when it's transplanted.
Use the end of a spoon to dig a small hole in your soil deep enough for the succulent's roots to sit in. Pat soil around the plant's base when it's in the terrarium so it stays put. If your container is big enough for more than one plant, make sure they're a few inches apart.
If you want, you can scatter some sand, a few rocks, and a sprinkling of moss on top of the soil for an earthy look. You could also add some seashells, fake flowers, or other items to match your room's theme!
After just ten minutes, you'll have your very own homemade terrarium to show off!
Terrarium Care:
Be the best plant mom to your new succulents by placing them somewhere brightly lit (but not in direct sunlight - this can burn them) and aerated (near a window or fan) to help them keep dry.
We know it's only natural to want to feed your plant baby, but succulents are part of the cactus family - they store water well and don't need much to survive. Only give them a drink when their soil is totally dry.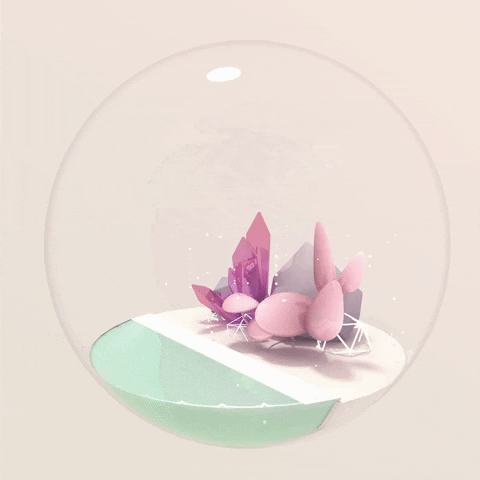 And that's it! Show us your terrariums online by tagging #caselycrafts, and watch out for lots more crafting tutorials coming soon.
In the meantime, why not grab a Casely case to match your new addition?