While black, white, and gray phone cases are functional and cute, you can always shake up your style with a brighter hue. If you're looking to add some flair to your everyday style, why not accessorize with a colorful phone case? Here, you can check out seven of our products in the most vibrant options available.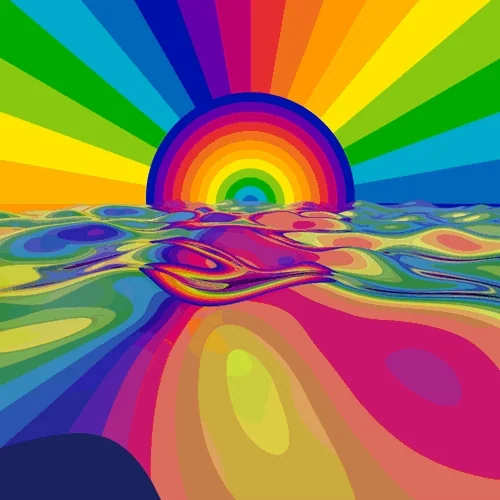 Our Solid Red Battery-Powered Charging Case depicts an emotionally-charged shade and shows that you mean business. Bright red often exudes determination and strength as well as love and passion. Show off the multiple facets of your personality with this bold and bright accessory. Plus, it will help you thrive in your social and work life, as it'll keep your phone powered even while you're on the go! 
If you're on the hunt for an accessory that depicts a more calming color, this Burnt Orange Flower Case is just right for you! It features several whimsical flowers plastered across a soothing orange background, which will spread good vibes all around, even on stressful days.
Plaid seems to be all the rage these days. If you're looking for a fun way to incorporate it into your style, check out the As If! Yellow Plaid Case. The dominant yellow, gray, and red colors interweave seamlessly to create a unique accessory. This contemporary spin on the beloved plaid look can be both casual and classy, depending on the rest of your outfit and how you choose to accessorize. 
Can't get enough of fresh, ripe avocados? You can flaunt this aspect of millennial culture on your phone with our Avocado Rose Gold Clear Case. The three avocados in two bright shades of green look ripe and tasty. They also feature shiny rose gold centerpieces that add distinctive final touches. 
This Teal Blue Seaglass phone case will make you feel as if you're right by the ocean. It features a smooth marble finish and a realistic sea glass appearance that will mesmerize anyone who sees you rocking it around town. 
If you're searching for a deeper shade of blue, this Classic Blue Marble Case fits the bill! The dark blue pops, and it's surrounded by some lighter shades of blue and white to resemble the expansive sky above us. 
This feminine accessory features multiple shades of purple and pink, which makes it a fabulous choice for the final piece of our rainbow. The Purple Rain Marble Case offers just the right amount of shine and sparkle to your life, and it guarantees that you will never have a lackluster outfit. 
With the whole rainbow at your disposal, the stylistic possibilities are endless! Order a few of your favorites today so that you can embrace your vibrant personality!
---
LATEST ARTICLES
About National Alliance on Mental Health - May's #EveryCaseCounts Charity Partner
Posted on
At Casely, we want to give back to the community in any way we can. That's why, every month, we select a new charity partner for our #EveryCaseCounts initiative. For...
5 Unique Ways to Pay Tribute to the Mothers in Our Life This Year
Posted on
You don't have to spend a lot of money to make someone feel appreciated. You can show your gratitude in various ways, no matter your budget. And who better to...
Skip the Flowers for Mother's Day - 6 Floral Phone Cases Mom Will Love
Posted on
Every year, people across the nation rush to buy bouquets to show appreciation. And while the gesture is beautiful, the flowers won't last more than a couple of weeks. This...