Posted on
Halloween is the time for pumpkin carving, overdosing on bulk candy, and taking lots of cute Instagram posts. Any manicure enthusiast understands how much fun a holiday can be for themed nail art, so here are seven phone case and nail combinations to give you some much needed inspo for this Halloween.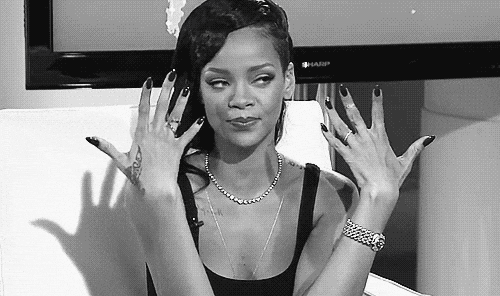 ---
These nails are the definition of fearsome! This combo is suited for witches, black cats, vampires, Elvira look-a-likes, and everyone else seeking to add a little demure mystique to their Instagram.
These gorgeous nails have room for customization, too. We recommend matching the lighter color parts to the part of your phone that shows through the clear part of this case. And if you're going to shape your natural nails, keep a nail file on hand – both to keep your talons sharp and to whip out when you want to look even more effortlessly blasé.
---
This Halloween, it's more than okay to let your inner she-wolf out and howl at the moon. Y'know, if you're feeling it. With this combo, your phone matches your nails AND the actual moon in the sky. Cool, right? Don't wait to get yours – you don't want to have to rush those spooky Instagram pics.
---
We have to admit, this combination is borderline hypnotic. The dark polish stands out nicely on the light-colored case, and this whole aesthetic is great for matching with just about any Halloween costume or outfit. Getting that pattern on your own is going to be pretty tough, but any type of swirly blue look is going to look great with this blue marble case, even if you smudge it a little.
---
Who says black cats have to be unlucky? Cats are a witch's best friend – and this Halloween, they can be yours, too. The bright red of the case brings a fun pop to the party, which is perfect for those who aren't into any sort of doom and gloom. It might take you a few attempts to get these kitties right, but when they're perfect, you'll never want to let them go!
---

These nails and this case are... dare we say it? Out of this world! This look works best when going to a Halloween screening of Alien or maybe even Moon, for all you niche film lovers out there. You can certainly try to paint the moons yourself, but maybe it would be easier to use nail stickers instead.

---
 This case looks like the swirling ocean waters, which is perfect for all of you mermaids this Halloween. You don't have to weak all black to invoke a sense of mystery – the shimmering combination of this phone case and the pearly scales of your mermaid outfit are more than enough to give off a sense of magic of the deepsea kind. You can get these multicolor nails through specially formulated polish (and an extra steady hand) or just through regular pre-painted acrylics.
---
 Me-ow! These subtle nails are an excellent contrast to the loudness of this case's print. Bring together the whole outfit with a catsuit and a cat ear headband for a costume that is simple as it is comfy. Brownie points if you get some stiletto acrylics put on just for this – to give it that little extra claw-like look.