4 Party-Themed Cases to Celebrate 2020!
A good New Year's party is like the mental equivalent of a full-body exfoliating scrub at the end of a long day. Or year, as it happens to be. A chance to wash away your year with a glass of bubbly and think about all your resolutions for the New Year. (Like deciding to finally keep your phone case fashion regularly updated, right?)
Today, we've decided to celebrate these four party-themed cases that'll help you look extra cute as you ring in 2020. No matter what type of get-together you'll be attending, we've got you covered this year – and the next!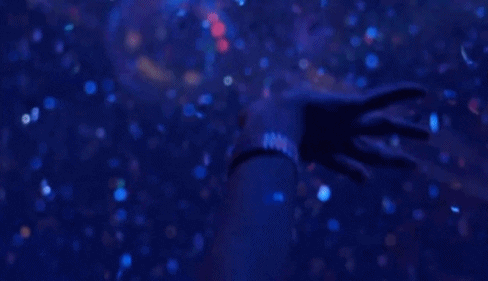 ---

This one's definitely for a black tie affair. You know, the swanky gala, the high-class museum opening, the full red carpet treatment. We suggest pairing this glamorous Geo White and Gold Marble Case with a floor-length ball gown, a delicate flute of champagne, and the sound of your heels clicking on the marble floor of the event hall as you strut your stuff. (And even if your black-tie affair is in your friend's parents' basement and your champagne is in a red plastic cup, this case will give you a glitzy aura no matter what.)
---
Do you know where this Rose and Gold Flaked Clear Case truly shines? Is it beneath the fairy lights strung outside in a cozy backyard celebration? Is it under the glittering lights of the club downtown? Is it literally anywhere that has light to reflect off the gorgeous sparkles of this case?? We may ask all these questions, but we both know the answers are simple: yes, yes, and yes!
---
Sometimes you and your friends gotta go wild as you're all watching the ball drop on NYE. And sometimes, that means buying a two dozen yummy donuts as you watch the equally yummy Ryan Seacrest do the final countdown. I mean, it's just an idea. Or whatever.

Anyways, if you're maybe keeping yourself away from Krispy Kreme this year, consider this delicious Holographic Donut Clear Case to drool over instead. You won't have to worry about powdered sugar on the sofa, at the very least.
---
A new year is all about new beginnings. Don't bring your regrets into 2020 – so don't regret sleeping on this Knot Over U Clear Ribbon Club Case. Casely subscription members have already been rocking this for an entire month!

Like tying a ribbon on your finger, take this case along with you into the New Year so you can remember to move forward and forget about sweating the small stuff. And if you haven't already, seriously, you need to sign up for a Casely subscription membership so you can truly start your new year off right!
---