If you're an Instagram influencer then you're probably on your phone 24/7. Whether it's to text your parents, take pictures for Insta, or watch a 3-hour Vine compilation, your phone is vital to your life.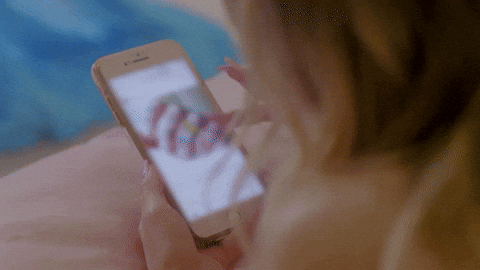 Sometimes it can get boring, and you feel like you're doing the same thing over and over. You want a change, and it can be as simple as changing your phone case. If you're an Insta influencer, then a picture truly is worth 1,000 words. You have to be on your A-game in every picture you post.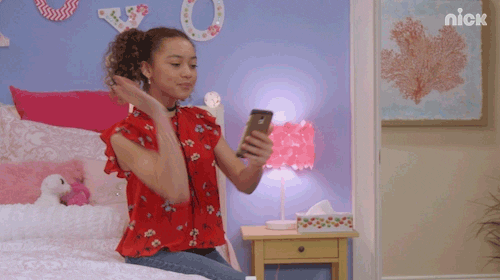 That means you have to think about your hair, face, clothes, and even your phone itself. You might have an aesthetic you follow when it comes to pictures, or you might just want a cute phone case to show your followers. Whatever the reason, you're in luck - at the beginning of 2019, all cases are 25% off with code: COZYUP 
So, if you like one of these three influencer-worthy cases, grab it during the sale!
---
With shows about the supernatural becoming more and more popular, things considered "witchy" have become an aesthetic. If you enjoy a darker look that teeters on the edge of goth, then this case is perfect for you, especially if your Insta following was built around a dark aesthetic.
This case is also great if you just enjoy sleek designs in general. It's simple and black but has gorgeous artwork of the moon's phases on it. All of your followers will love it no matter their style!
---
As winter moves into full swing, colors that people wear begin to darken. Now combine that with arguably the most popular pattern to have hit the scene in the last few years. This case has both of those, with a dark black and navy coloring in a marble pattern. If that doesn't scream the perfect phone case for winter, we don't know what does. It'll pop beautifully in pictures as a dark contrast - you definitely need it for the upcoming months!
---
Vintage fashion has become a staple in the past few years. Fashion from the '80s and '90s have influenced the way people are dressing today. That's fair to say about this Clueless-inspired phone case. It not only gives people looking at it a great sense of nostalgia, but it shows them you have great taste in movies. Could there be a better combination? The moment you get it, it'll make your pictures feel like they were taken in 1995!
Finding a phone case that fits your personal style, Instagram aesthetic, and the season is tough. Luckily, Casely has a variety of phone cases to choose from - there's a design for everyone! We think that these 3 cases are perfect for an Instagram influencer, and your followers will definitely think so as well.
---
LATEST ARTICLES
8 Best iPhone 12 Pro Max Protective Cases in 2023 Reviewed
Posted on
With every iPhone upgrade, Apple offers new, innovative features and solutions that make life as an iPhone user simpler and more fun. The iPhone 12 Pro Max is no exception....
It's National Hot Chocolate Day! Here are Three Recipes to Take Your Hot Cocoa to the Next Level
Posted on
National hot choccy day is upon us. What a great end to the year as we celebrate on January 31st! Chocolate lovers around the world rejoice.  Our creative thinkers here...
8 Best iPhone 13 Pro Max Cases in 2023 Reviewed
Posted on
The iPhone 13 Pro Max is the ultimate in camera technology, smartphone chip speed, durability, and battery life. With it, you are unstoppable!!! That is until you drop it. This...